When shopping for new furnishings for your home, depending on who you share your home with, you'll want to make sure your new additions are going to be loved by everyone! We all know plantation shutters offer plenty of benefits, but they're also super diverse in the styles and type of people that they can suit. From bright and bold colours in your children's bedroom, neutral whites and beiges to complement your existing living room décor to pastel shades creating a relaxing atmosphere in your bathroom, ideal for anybody unwinding at the end of the day. Shutters work well for every member of the family!
Getting the right window treatment in a child's bedroom is important – it could potentially make all the difference in how much sleep kids get and consequently parents too! You're going to need something that blocks out any light and potential noise disturbances, so you can eliminate any chance of little ones stirring during the night. A set of our window shutters have you covered. Built from thick quality materials, light and noise is blocked out so no matter the time, simply adjust your shutters to darken the room. You can even choose specific black-out shutters, designed to create the perfect environment for your very important sleep. With such a variety of bright colours available, you can choose a colour that your child or grandchild will love, perhaps a lighter shade they can grow up with, or a striking colour that will add a pop of fun to their room! Unlike blinds that use cords to open and close, shutters are much safer to have around younger kids as they are cordless, also making them easy to open and close.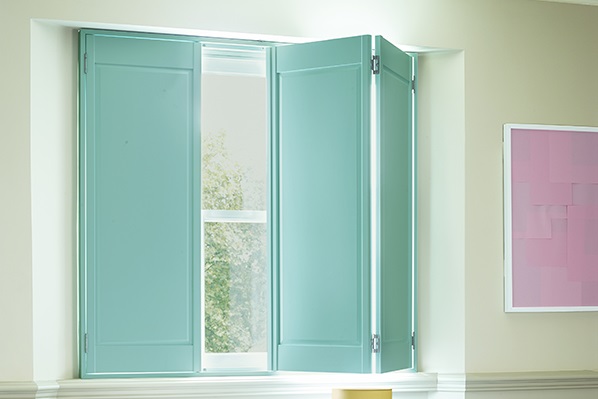 For the teens getting home from school, or parents coming back after a busy day at work, there's nothing better than coming home, flopping on the sofa to get comfy for the rest of the evening. Purchasing living room shutters creates the perfect cosy atmosphere so you can easily unwind. With complete control over the amount of light that can come in, you can adjust the slats to darken or brighten the room. Shutters are also extremely easy to care for, so for those busy parents trying to juggle everything, giving your shutters a quick wipe down doesn't add to the stress of house chores! Not only do shutters provide light control and easy maintenance -they also look fantastic in any home style.
Families looking for long term, durable transformations will appreciate a set of quality window shutters. When you buy a set of premium shutters you're investing in a high quality, sturdy product – unlike curtains or blinds, plantation shutters will last you years – and no matter their age, as long as they're well looked after your interior shutters will still look as fabulous as the day you got them. Shutters are perfect for busy families who might not have the time nor funds to spend on redecorating or restyling their homes. Plus, shutters act as a barrier to cold drafts, containing the heat inside the house, which will be a big money-crunching benefit in the winter.
So, by purchasing a set of shutters, no matter where you put them in your house everyone in the family will be able to enjoy them and the benefits they bring. Both children and adults are bound to love them! If you think your family would benefit from some shutters in your home, then give us a call on 0800 9700 800 and we would love to chat with you about your options!