As the leaves start to change and the air gets a bit crisper, maybe it's time to give your home a warm and inviting autumn makeover. Just like your wardrobe, your interior design can follow the trends of the seasons. Autumn design trends are all about what's warm and comfy. From rich colours to cosy textures, here's a few tips and tricks to help you infuse your space with the magic of autumn.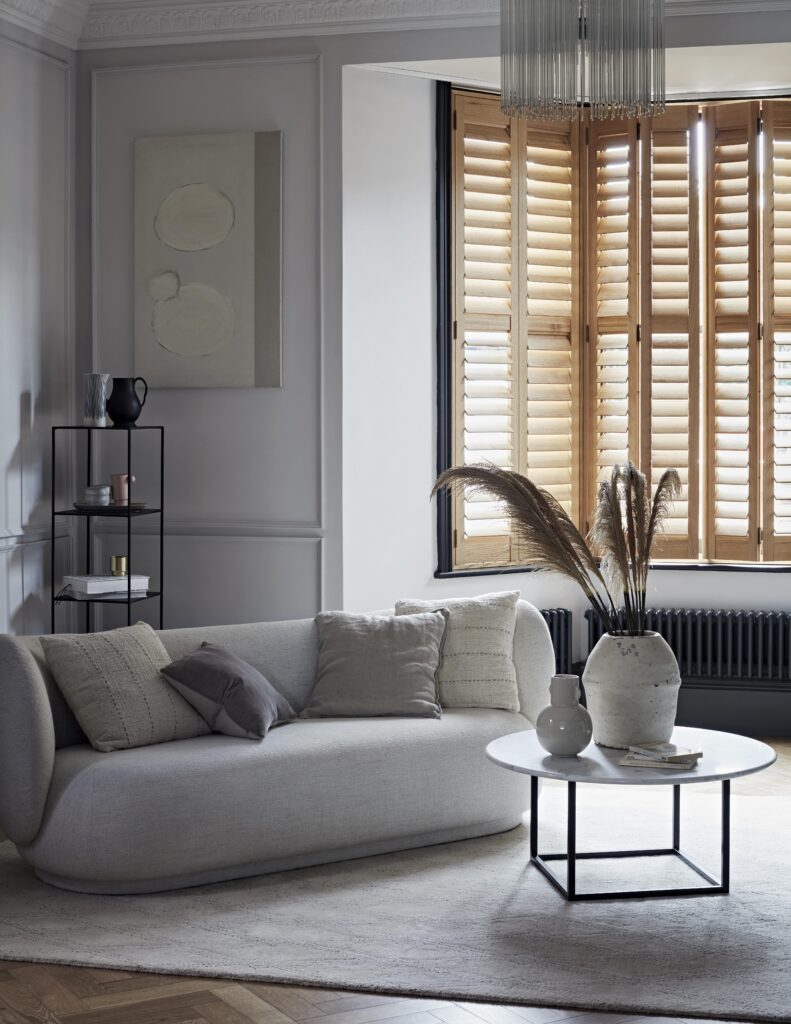 Captivating Colours of Autumn
When it comes to autumn colour trends, think about the stunning palette that nature puts on display. Deep earthy tones like rustic oranges, warm browns, and golden yellows are all the rage. These hues can instantly transform your space. Incorporate them into your décor through throw pillows, rugs, and even accent walls. Of course, design trends in interior design come and go, but with the right colours, you'll have a palette that will be in vogue for years to come.
Furniture to Fall For
Autumn is the perfect time to swap out lightweight summer furniture for something a bit more substantial and inviting. Think about plush sofas and armchairs upholstered in rich fabrics like velvet or corduroy. Rustic wooden furniture pieces can add a touch of warmth and comfort to your interiors too. It's all about creating a space where you can curl up with a good book and a hot cuppa.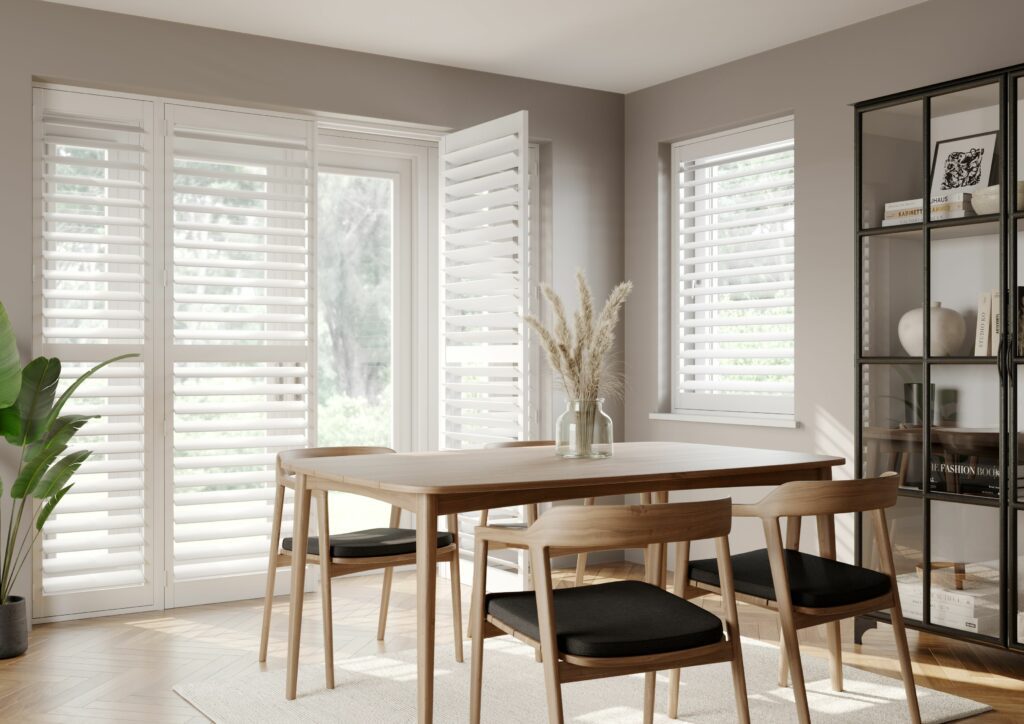 Embrace the Outdoors
Let the outside in by incorporating natural elements into your autumn-inspired décor. Dot your interiors with wooden furniture, stone accents, and the textural depth of woven textiles. You can also add a touch of rustic charm with décor inspired by branches, dried flowers, and pinecones. By bringing nature indoors, you'll create a cosy and inviting atmosphere that perfectly complements the changing season.
Accessorize for Autumn
Keeping up with autumn interior design trends is all about the finishing touches. Swap out lightweight summer accessories for ones that exude comfort and cosiness. Soft, chunky knit blankets and plump throw pillows in autumn-inspired colours can instantly transform the vibe of your space. Consider adding some seasonal decor like pumpkins, gourds, and dried leaves for some added autumn flair.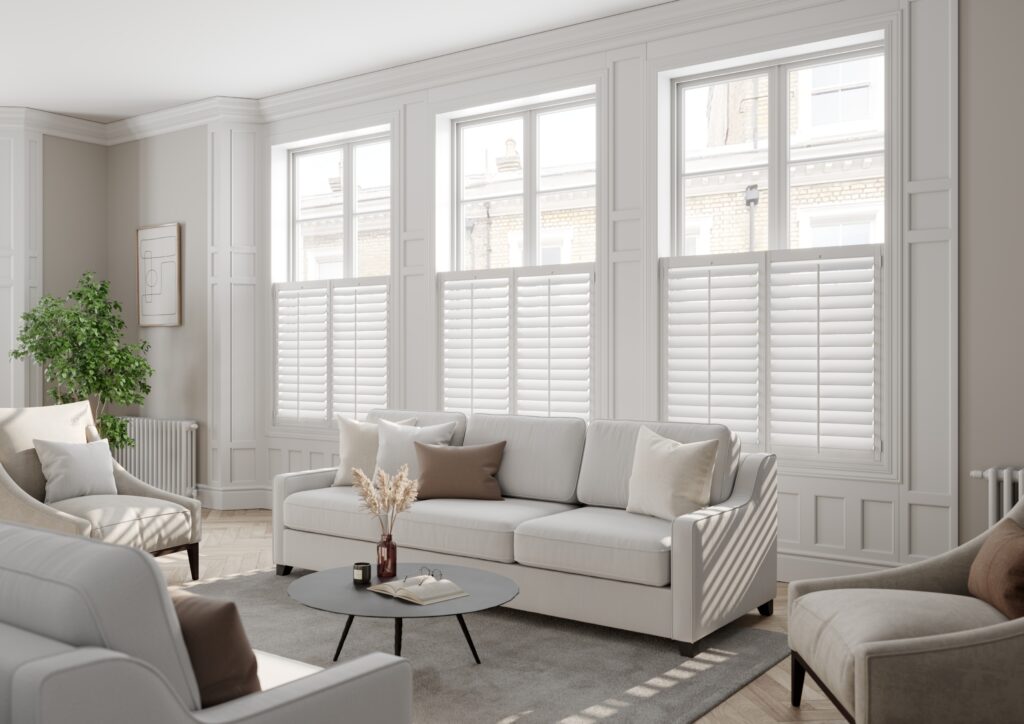 Shutters: Your Autumn Allies
As the days get shorter and the sun sets earlier, shutters will become your best friend. Not only do they offer an elegant touch to your interiors, but they're also incredibly practical. With adjustable slats, shutters allow you to control the amount of natural light streaming into your home. Whether you want to bask in the warm afternoon sun or create a cosy cocoon during chilly evenings, shutters give you that flexibility.
Moreover, shutters help trap in cooler air during the daytime, keeping your space refreshingly comfortable. They're also great for insulation during the colder periods of autumn, acting as a barrier against the cold drafts, ensuring your home remains snug and warm. Plus, with the extra layer of insulation, you'll actually save money on your energy bills.
Our Favourite Interior Design Trends
Autumn is a season of change, and your interior design should reflect that. Embrace the warmth of rustic colours, sink into plush furniture, and make the most of the shorter days with versatile shutters. By incorporating these autumn trends into your home, you'll create a space that's stylish and comfy in equal measure.
Interior design trends are always shifting, but for a truly timeless fixture, there's always plantation shutters. Get in touch today to book a free appointment to speak to one of our Shutter Specialists.