Nothing quite beats that feeling of a fresh new set of our classic plantation shutters. Beautiful, stylish and practical on any window type, they truly are the best choice in window treatment. But with such a wide range of colours on offer sometimes it's a good idea to go simple and choose a classic white window shutter. Take a look at our tips below for an idea of where is best to put white window shutters in your home!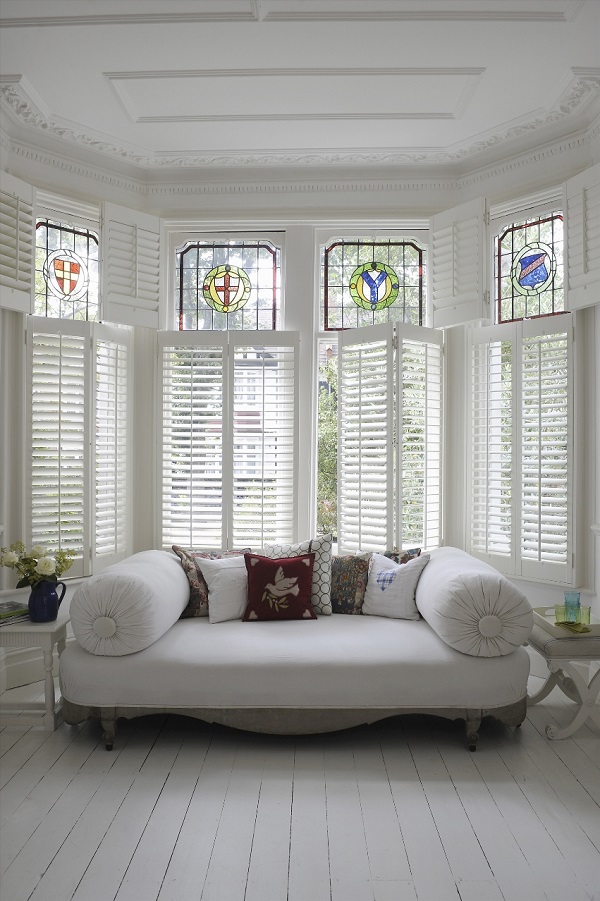 Reflective Shutter Properties
A great factor to consider is the reflective properties choosing white for your window shutters will bring. For example, full-height white shutters on your living room windows, easily increase light as the sun bounces off the white reflecting back into the room. Tilt the shutter louvres to adjust the amount of light flowing in and you can really maximise the amount of sunlight the room will receive. This makes white shutters a great feature in larger rooms such as the living room, as well as smaller darker rooms which could benefit from a little more sunshine.
Whether your home interior is super colourful, to more of a minimalistic appearance, due to their neutral colouring, white plantation shutters certainly won't be out of place! This makes them a great option for an everchanging style, no matter the changes you bring to your home a clean white shutter will look fantastic on your windows.
White window shutters are a fantastic contrast for darker coloured rooms, making your windows a statement in themselves. This works great for brighter bolder colours like blues or oranges! Equally, they are a beautiful complement to an already more minimalist home, flowing well with white or pastel tones. The options are limitless!
All of our shutters are made from great quality durable materials. Combine this with a classic colour and your window treatment will last for years: a completely timeless look, that unlike curtains, won't go out of season.
Speak to one of our shutter experts to discuss how a timeless white shutter will work for your, or book an appointment here!