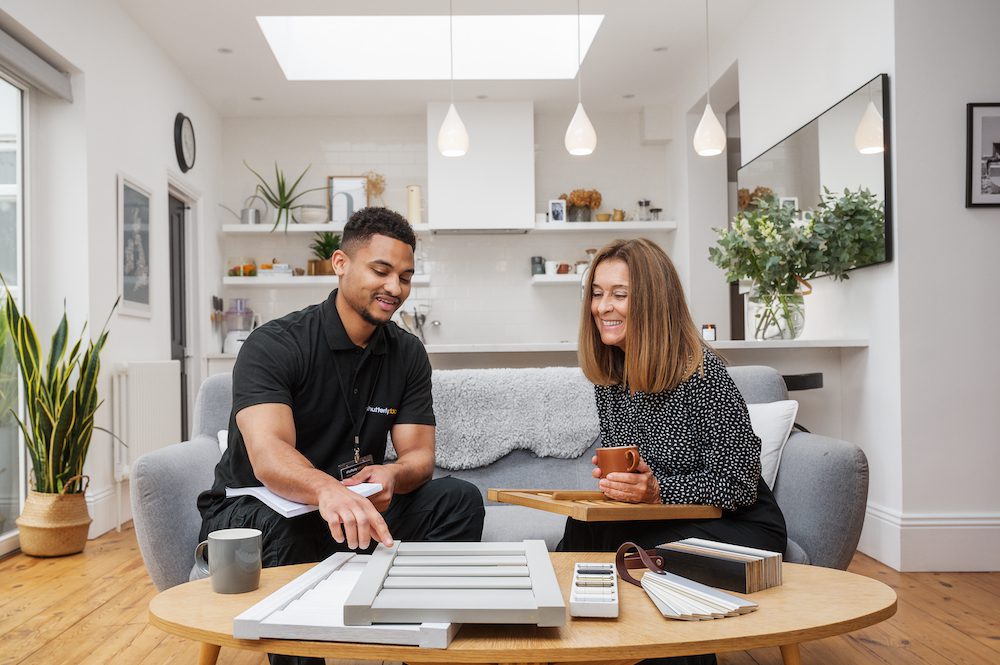 As a company heavily reliant on customer service, Shutterly Fabulous have to ensure we give each and every customer the best experience possible when supplying our stylish shutters.
Shutterly Fabulous bases itself on value, service, and on quality. To keep true to this mantra our service, specifically customer service, has to be kept courteous, professional, and personal. We train each member of staff in the manner we expect them to relay to our customers and we may be biased, but we think they do a pretty good job!
The great thing about the internet is it gives everyone a voice, no longer do you have to rely on a website publishing a few select 'customer stories' on its own page. To ensure we are fair and trusted we partner with one of the largest and most validated review sites, Trustpilot. Trustpilot uses a number of algorithms and checks to ensure reviews left are fair and helpful to the community, so you know you can place your trust in the reviews left there.
At the time of writing, our Trustpilot score stands at 8.9/10 (Updated in December 2015 to 9.4), in comparison our main competitors' Trustpilot scores stand at 6.3 and 6.7. We believe this is down to the in-depth personal touch our advisors, consultants give and the pride our installers take on a job.
A recent review stated, "One of the best service deliveries ever – whole house shutters installation Little Venice.
"In my 35 years of experience with major refurbishments, I have never come across such a professional, competent, caring, friendly team who produced a first-class fit and sorted each hiccup without a single complaint or negative reaction to any obstacle. This is only the third "outstanding" review I have given.
"Without a doubt, Shutterly Fabulous' initial competitive advantage lay in the skills and experience of Paul selling me the product. His clear confident competence blew competitors such as Thomas Sanderson out of the water.
That competitive advantage is both enhanced and sustainable long-term in the face of increased competition by having the SF salesperson attend the fit day, remembering every conversation, complication, and measurement made many months earlier."
We have loads of local shutter consultants based up and down the UK who supply our premium quality plantation shutters. Each one of our expert shutter specialists delivers excellent customer service that gives us a real edge over our competitors. 
So, if you're interested in exploring whether shutters are the right option for your home, book a free appointment with your local shutter specialists today!