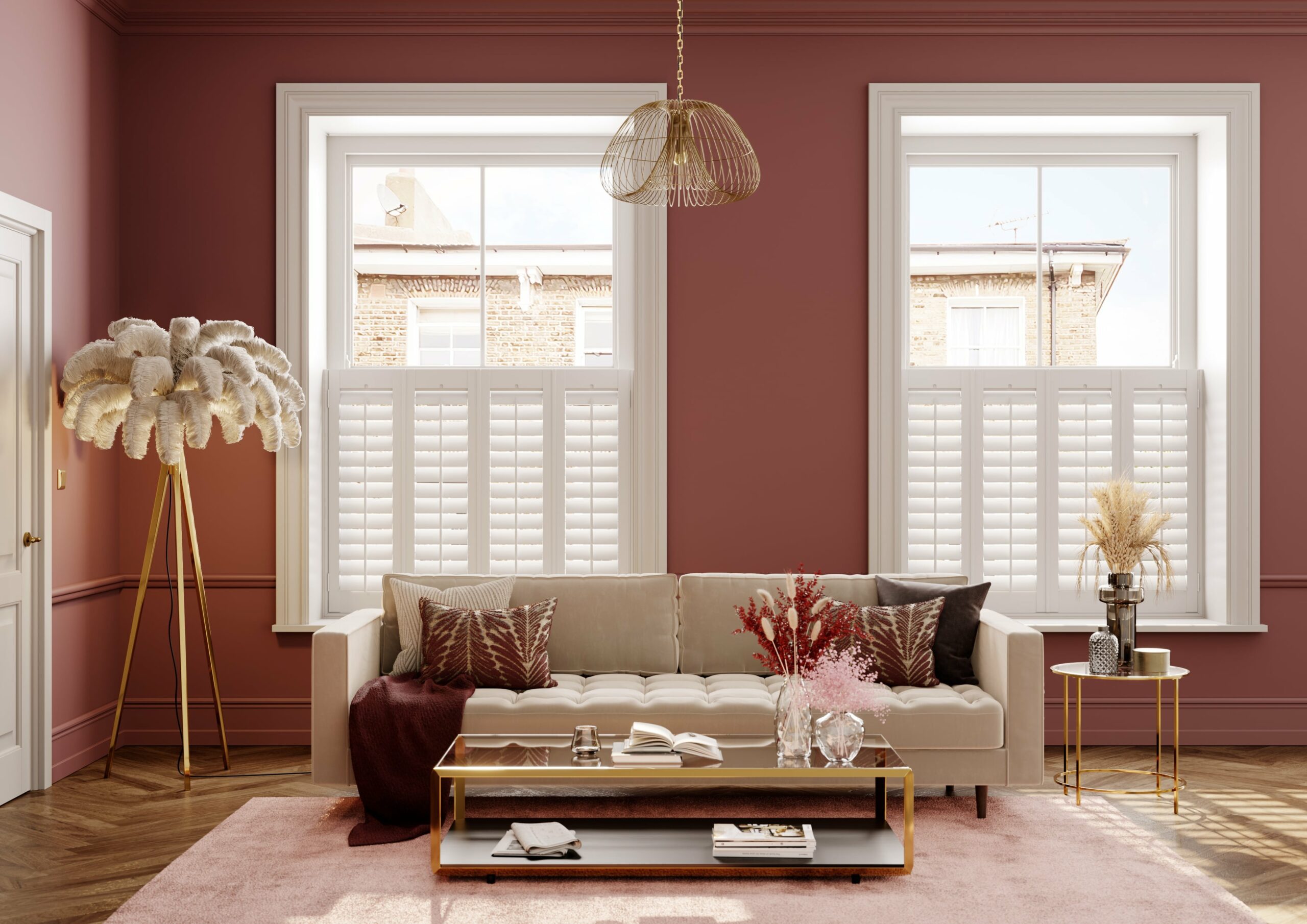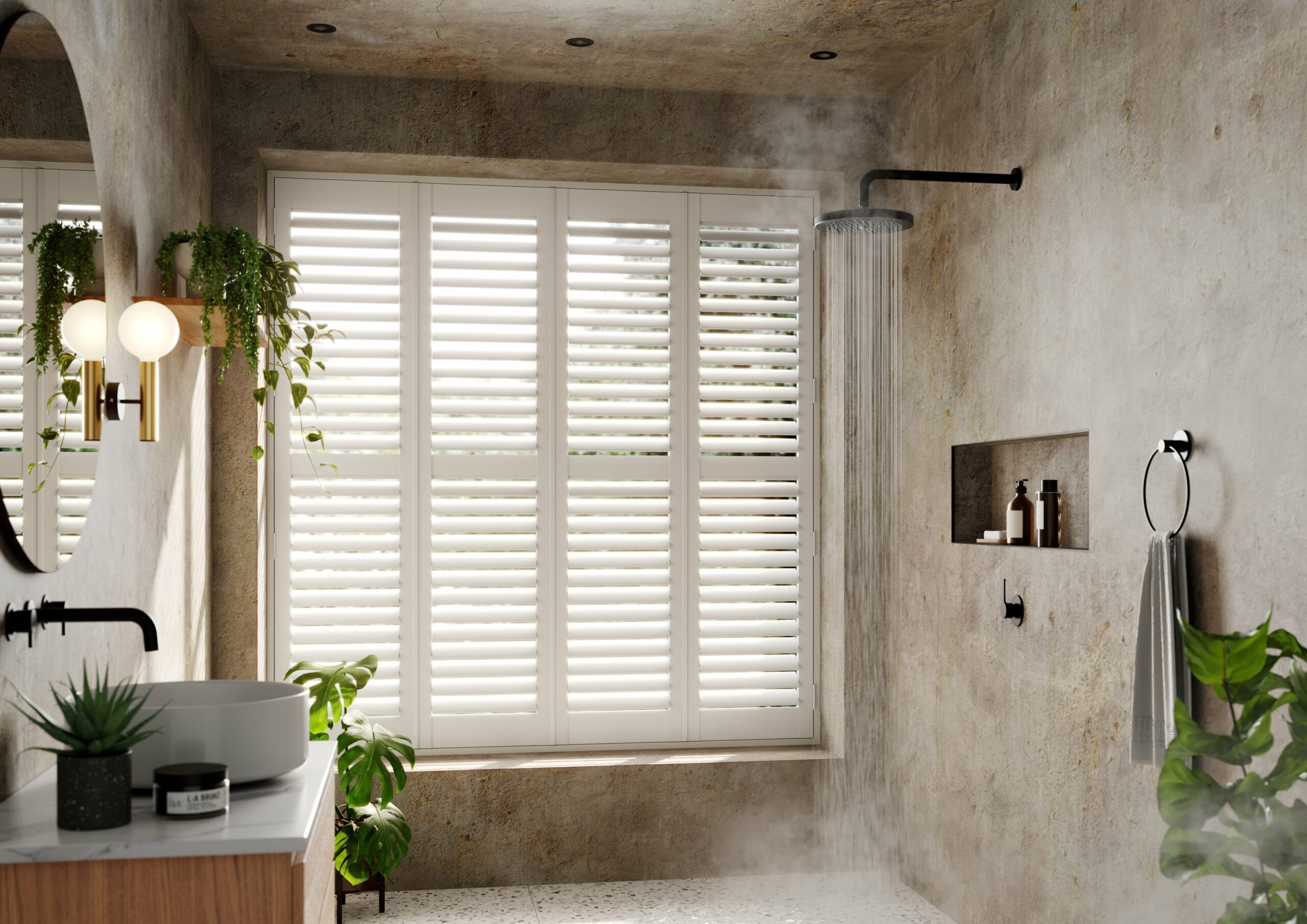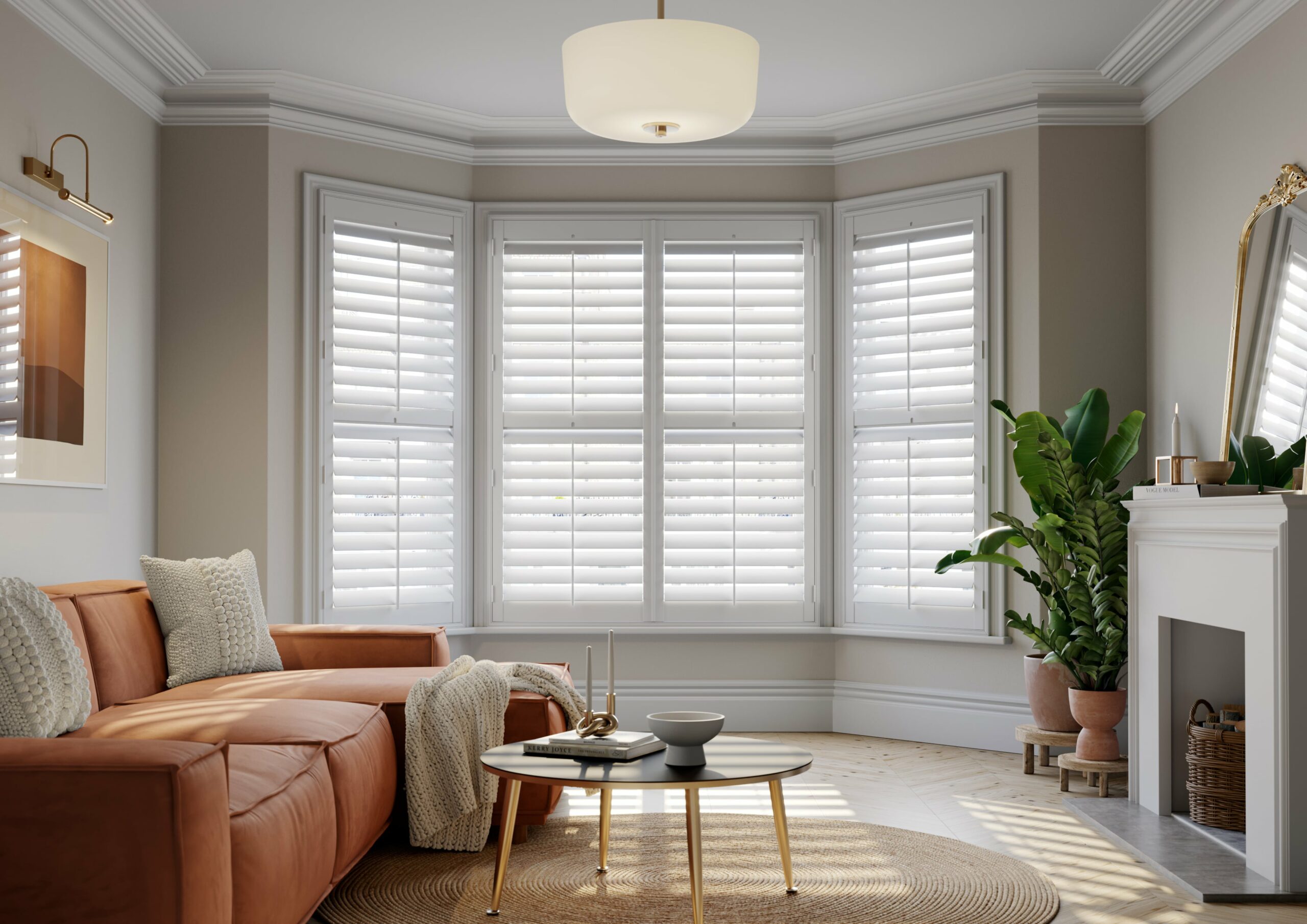 Faux Wood Shutters
Our newest shutter range. They offer the same premium quality as our best-selling Hardwood shutters but they're made in the UK and can be fitted in as little as 4 weeks*.
*T&C's apply.
UK-made

Fast delivery

Waterproof

10-year guarantee
Book Appointment
Our Faux Wood shutters are made from high-quality uPVC.
By going with UK-made Faux Wood, you'll have your shutters in as soon as 4 weeks. But that's not all. They're completely waterproof, come with a 10-year guarantee, and they're made right here in the UK.
Faux Wood shutters are ideal for any space that comes into regular contact with water. That means bathrooms, kitchens, wet rooms, and even saunas will be perfectly suited to these waterproof shutters. That being said, they'll work wonderfully in any room.
Faux Wood shutters come in either Snow White or Silk White with a choice of White, Pearl, or Stainless Steel hinges. Available in Full Height or Café Style.
Material: Faux Wood
Included: Professional Survey & Installation
Style Options: Full Height, Cafe Style
Finish: Smooth
Slats: 64mm, 76mm, 89mm
Tilt Rods: Central or Clearview
Colour Options: Snow White or Silk White
Hinge Options: White, Pearl, or Stainless Steel
Guarantee: 10-Years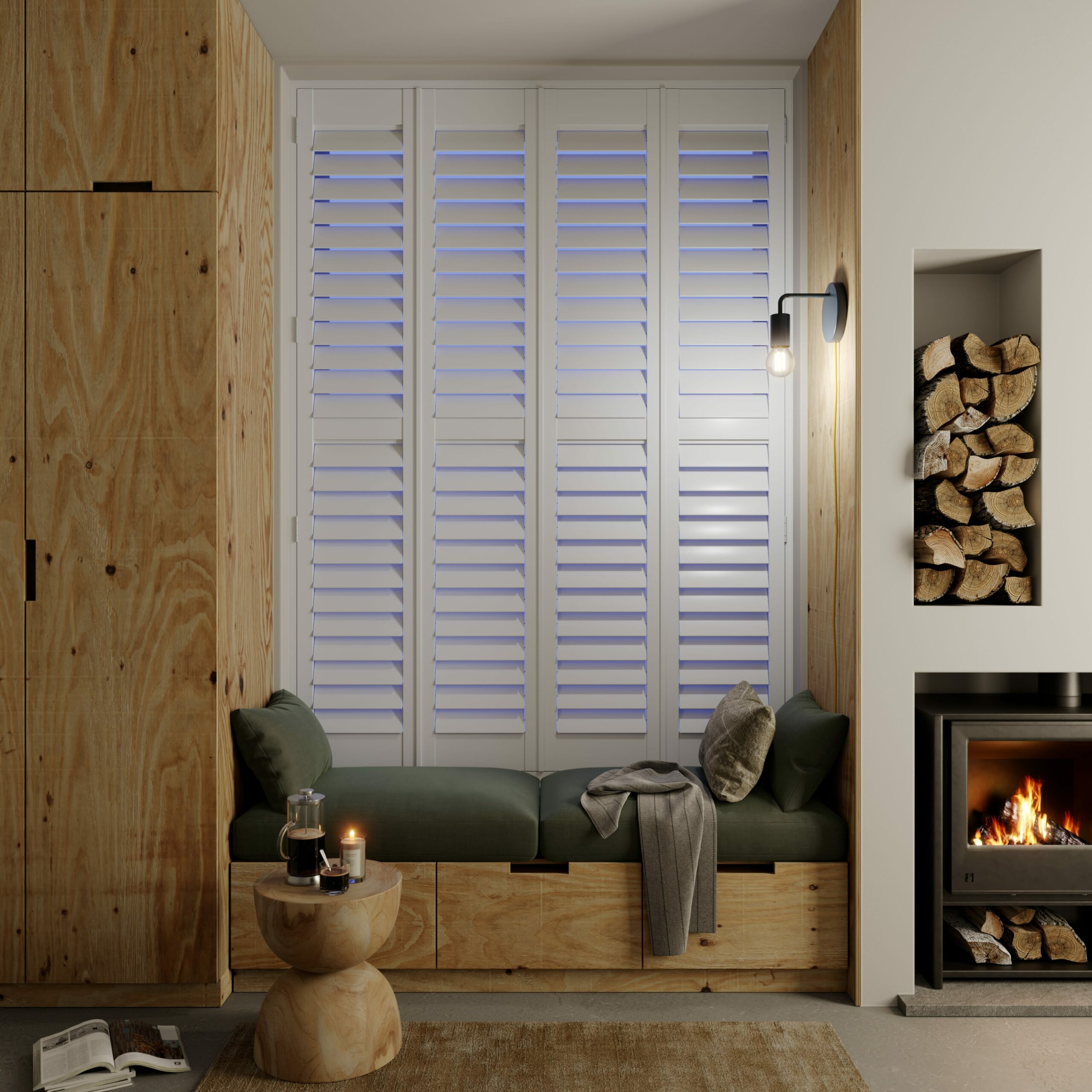 Being fabulous means standing out from the crowd! We do things a little differently around here and pride ourselves on being fully transparent on price as well as offering the UK's most comprehensive price beat promise. Ready to get the Shutterly ball rolling? Here's what to do!
Step 1

Use our quick online price estimator to get an idea of cost. When you're ready, complete our book appointment form.

Step 2

It's survey day! Our local Shutter Specialist will come and measure up, walk you through design options and build your quote.

Step 3

You've given us the go ahead, yay! We'll take it from here and start crafting your beautiful made-to-measure shutters.

Step 4

When your shutters are ready we'll give you a call to arrange a professional installation with your local specialist.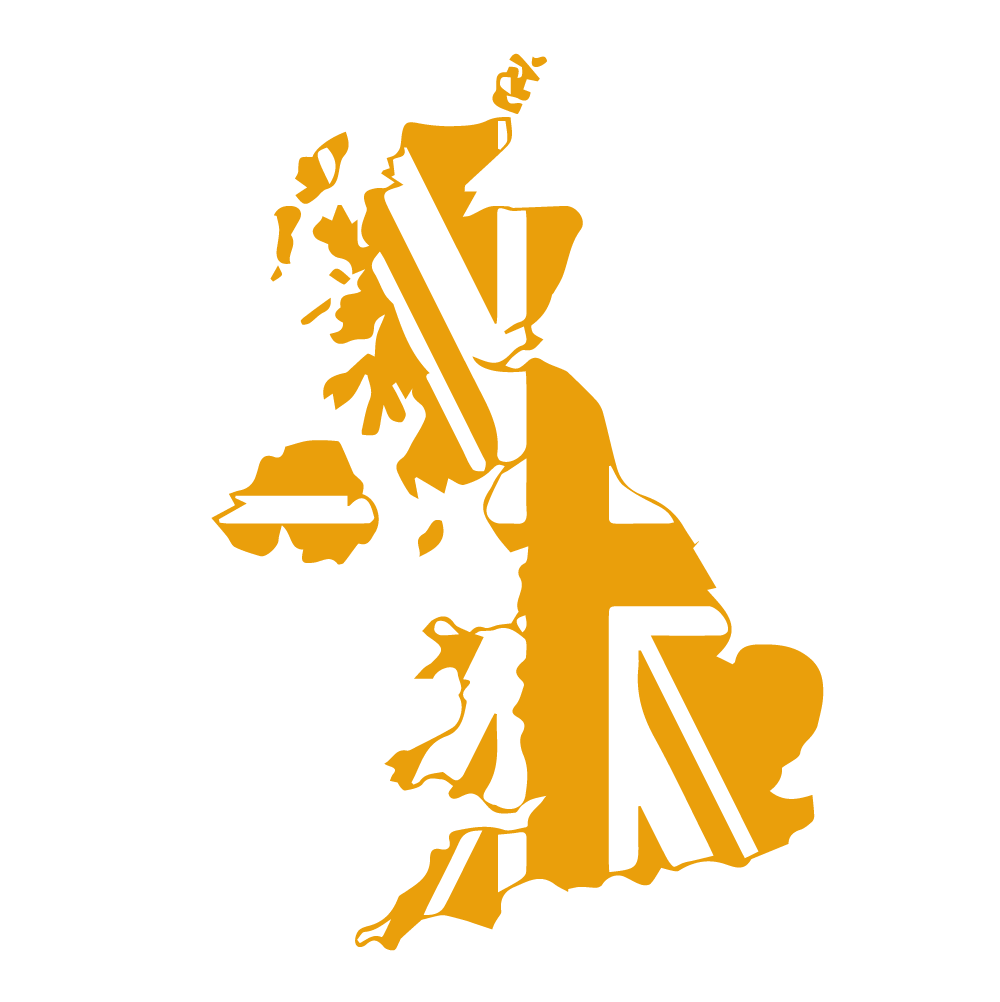 UK-made shutters
Our Faux Wood shutters are made right here in the UK. They're delivered in weeks, not months.
Premium quality
We think there's a simple beauty in doing something exceptionally well. That's why we never compromise on quality
Since 2002
Since setting up shop in 2002, we've gone from the shores of Brighton to transforming homes nationwide.
Lowest UK price
Every slat and every shutter blind includes the best materials, the finest finish, and the lowest price you'll find in the UK
Premium service
We love what we do. We hope that comes across when you speak to us. After all, it's the Shutterly Fabulous way