As a homeowner, you want to know that the investments you put in will not only make your home a more enjoyable place to live, but that they will add that all-important kerb appeal. Whether you're looking to make some money from your property in the near future or many years from now, there are a few easy and affordable ways to add value to your house without making major structural upgrades. Inadequate kerb appeal could lead to you getting on average £57,000 less than the asking price, so it's important to maximise it wherever possible.
Here, we'll run you through our top five affordable ways to increase your home's kerb appeal and add value to your house. Including our very own affordable shutters!

1. Upgrade your front door
One of the quickest and most impactful ways of adding kerb appeal is to ensure your front door is as stylish and inviting as possible. It's the first thing prospective buyers, in fact all guests, will see and sets a precedent for the rest of the home. Surveys have shown that signs of wear such as dirt, mould and peeling paint can put buyers off before they've set foot inside.
If you're looking for a quick and affordable fix, give that front door a deep clean to get it looking sparkling. You could give your wooden door a new lick of paint, or change the colour altogether (red, blue and yellow are particularly striking shades). A new door might be an option too, together with a heavy duty custom knocker to add a sense of authority and uniqueness. Or you could go one step further and revamp the entire door frame, adding stained glass above it. Ditch that uPVC door and get a bit of wood involved, your wallet will thank you for it in the long run!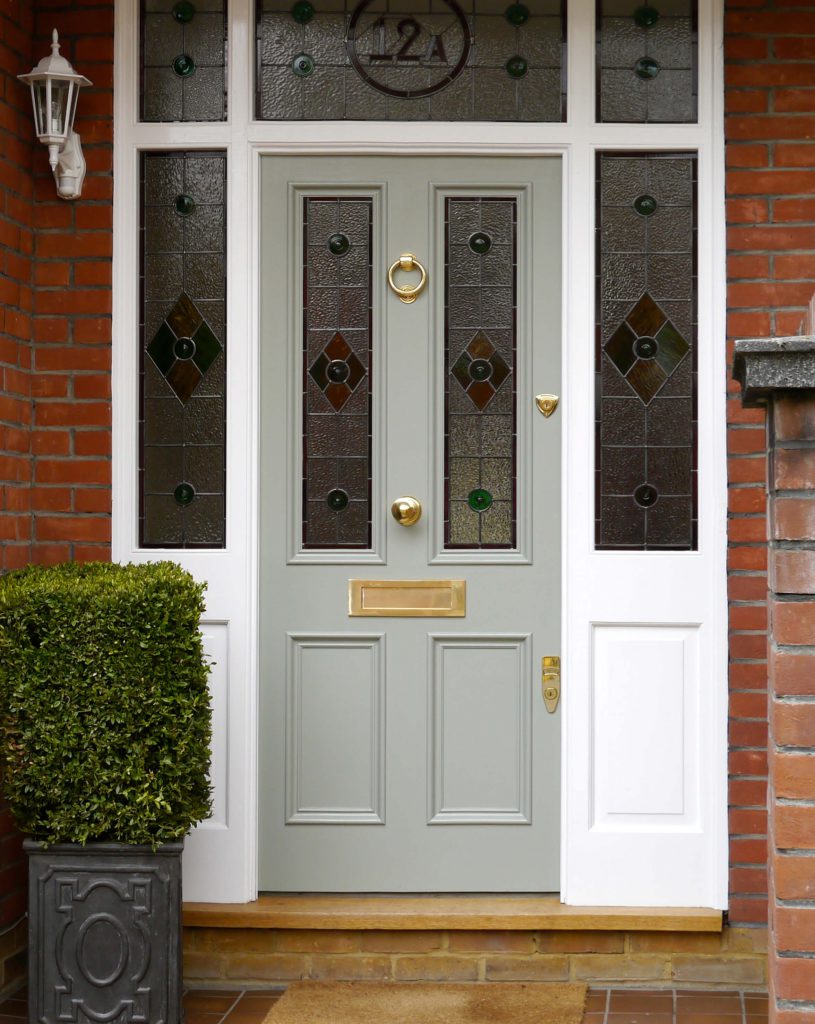 2. Book in a regular window clean
Gleaming windows tell the story of a home that has been cared for and looked after. Conversely, dirty windows do the opposite. It is easy and inexpensive to employ the services of a local window cleaner, who will pay regular visits to ensure your windows are kept looking as new as the day they were installed. Take a walk outside and notice how instantly the kerb appeal of your home is transformed, even if other elements are still to be addressed.
3. Freshen up those window frames
Window frames, especially wooden ones, can show signs of wear and tear that make a home's exterior look tired and neglected. Ask your window cleaner to give the frames a bit of love too. Wooden window frames can suffer with problems associated with damp and rot, so replace any that are beyond repair. You could go for a new coat of paint, or even a new colour scheme altogether. You may have been drawn in by the allure of deep green or black window frames on certain houses, and they can certainly add a striking edge to the front of a property. Coordinate the colour with your front door for an even bigger impact.

4. Create an inviting front garden
As many as 67% of homeowners feel that a neat and tidy front garden will add kerb appeal to their home. Buyers coming to look at your property will be pleased to see that there's not much to be done from an aesthetic point of view, whilst it creates a sense of warmth and invitation for all visitors. Simply keeping shrubs trimmed, pathways weed-free and adding large potted plants will do wonders. Chequered pathway tiles look particularly stylish, whilst you can simply cover worn out areas with gravel or shingle for a rustic yet tidy look.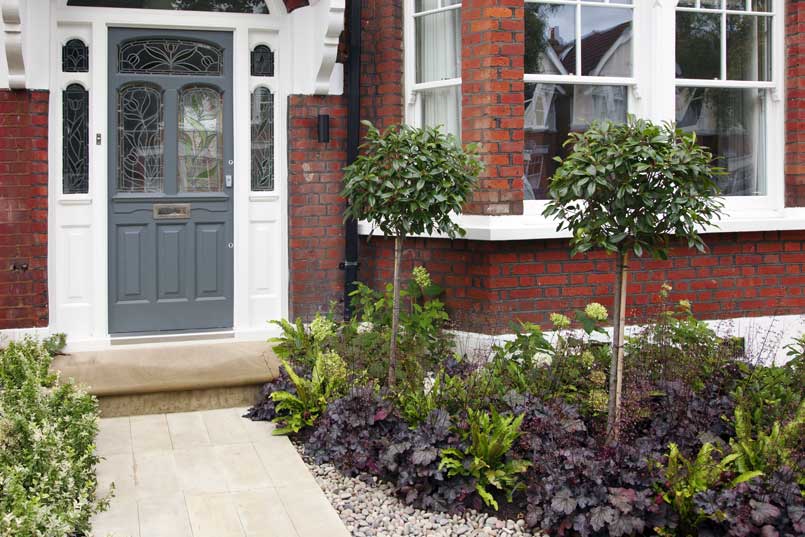 5. Have us install beautiful affordable shutters on your windows
By their very nature as semi-permanent fixtures, affordable shutters are one of the best ways to add value to a house. Not only can they help the asking price, but they look incredible from the outside as well as inside. Our team of local shutter experts will measure your windows and provide you with sound advice on the best options for your windows, returning later to install your beautiful new shutters. We've been doing this for many years now, with thousands upon thousands of very happy homeowners, and there's no window that we can't make look fabulous.
If you'd like to get your home's kerb appeal singing and dancing, then book a free appointment with one of our local shutter experts.