In 2022, we all understand the importance of doing our bit for the environment. But being eco-friendly isn't the only concern on everyone's mind. The UK – and indeed the rest of the world – is experiencing a cost-of-living and energy crisis. Not only does this put a pinch on the purse strings, but it also greatens the need for efficient and money-saving changes to the home. After all, as bills get more expensive, it's important to practice using less energy. Well, we thought we'd write a quick blog to help you make some eco-friendly improvements that will help you cut down on waste and save you money on your bills. So, let's get right to it, shall we?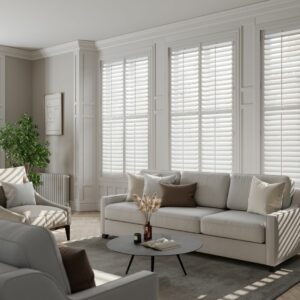 1 – Upcycle old furniture
It's understandable that you might want to throw out that old dresser or coffee table. It's drab and shabby, but not in a chic way, and it's seriously bringing down the vibe in your lovely home. You're sick of looking at it and want to trade it in for a newer model.  But this costs money, and resources. Upcycling can be a fantastic way to breathe new life into furniture that has seen better days. It's also a very rewarding experience that has the added bonus of doing a little bit for the environment. With just a bit of sanding, varnishing, or painting, you can say goodbye to your old dreary furniture and hello to your newest conversation starter.
2 – Draft Excluders
A lot of heat is lost via pesky drafts. So, what to do? Well, there is a certain window dressing which works wonders – wink, wink. But more on than in a minute. Another option is a few strategically placed draft excluders. These are best positioned around entry points such as doors, windows, and fireplaces – anywhere that a draft is going to creep in. Not only are they a cheap and efficient home improvement, but they come in lots of cute designs too!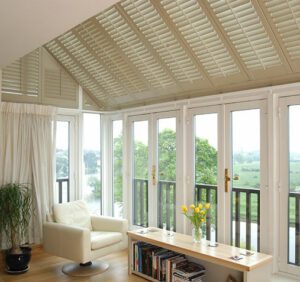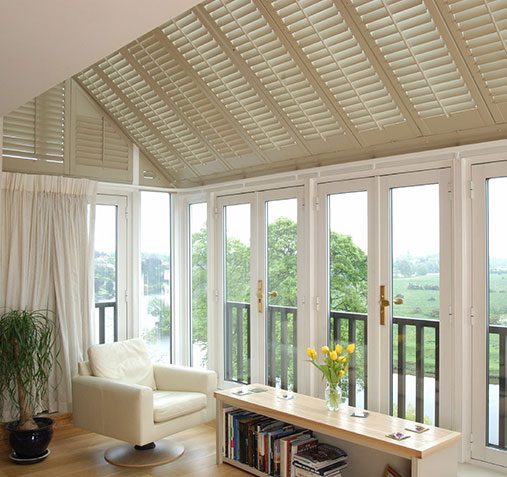 3- Double or Triple Glazed Windows
Most of a home's heat is lost via the windows. As such, using less energy means more efficient windows. If you live in an older home or period property, it's likely that the windows are single glazed. If this is the case, adding another layer of glazing will make a massive impact to warmth in the winter. And while double glazing your windows will cost a bit, in the medium and long term, you will save 100s, if not 1000s, on your energy bills.
4 – Solar Panels
Besides powering your home with clean and renewable energy, solar panels offer a fantastic return on investment too. While savings vary from house to house and depending on your own individual usage, any surplus is transferred back to the national grid, and you'll receive a nice bonus for your troubles. Once installed, solar panels require very little maintenance too. There are also a few government incentives and grants worth researching.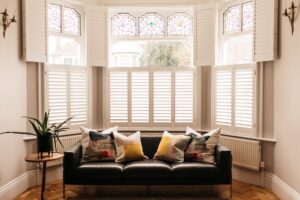 5 – Get Some Eco Shutters
Did you know that plantation shutters can save you money on your energy bills? It's true! Shutters are made-to-measure and always fitted flush to the window. This keeps out irksome drafts, preventing the kind of heat loss that normally happens with windows. So, by installing some eco-shutters, you'll find that the heating is on less, which in turn saves you money on your energy bills. Plus, our shutters are made from sustainably sourced hardwood, so you can rest easy in the knowledge that your shutters are having minimal impact on the environment. Furthermore, shutters are incredibly long lasting with the potential to be a fixture in your home for decades.
If you're interested in getting eco shutters for your home, contact us today. Call us on 0800 970 0800, send an email to hello@shutterlyfabulous.com, or request a free on-site survey via our website today.