Investing in shutters is an exciting time, but it is essential to know the current lead time for shutters to avoid disappointment, especially if they need to be installed before a special event such as Christmas!
If you wish to get shutters for Christmas, or shutters for Easter, we have placed below all the necessary information you need to know before you decide to place your order.
What are the manufacturing and current delivery times for shutters?
Once you have placed your order and we have confirmation of the invoice details, your beautiful bespoke, and affordable shutters will take approximately 10-12 weeks. It is important to know that lead times may be longer if the bespoke nature of your shutters are a bit more complicated (like special shapes and custom colours) or if you place your order around significant dates like Chinese New Year.
If you are at the stage where your shutters have already been manufactured, the next step will be the delivery to our headquarters. This exciting stage means that one of our friendly team members will contact you to book in your installation.
Just to note, if you are booking 3-4 months before a special occasion such as Christmas or Easter, but want it in time, you can choose our Express shipping option. This delivery choice will bring the lead time down to 6-8 weeks and the extra cost will be just £42 per sq m.
Fitting the shutters
Once your shutters arrive at the port in the UK, they will be safely stored until you are happy for us to come to your home to install them. Our Shutterly Fabulous staff will be more than happy to organise a fitting appointment for you, and once this is in the diary, we will proceed to install your new shutters.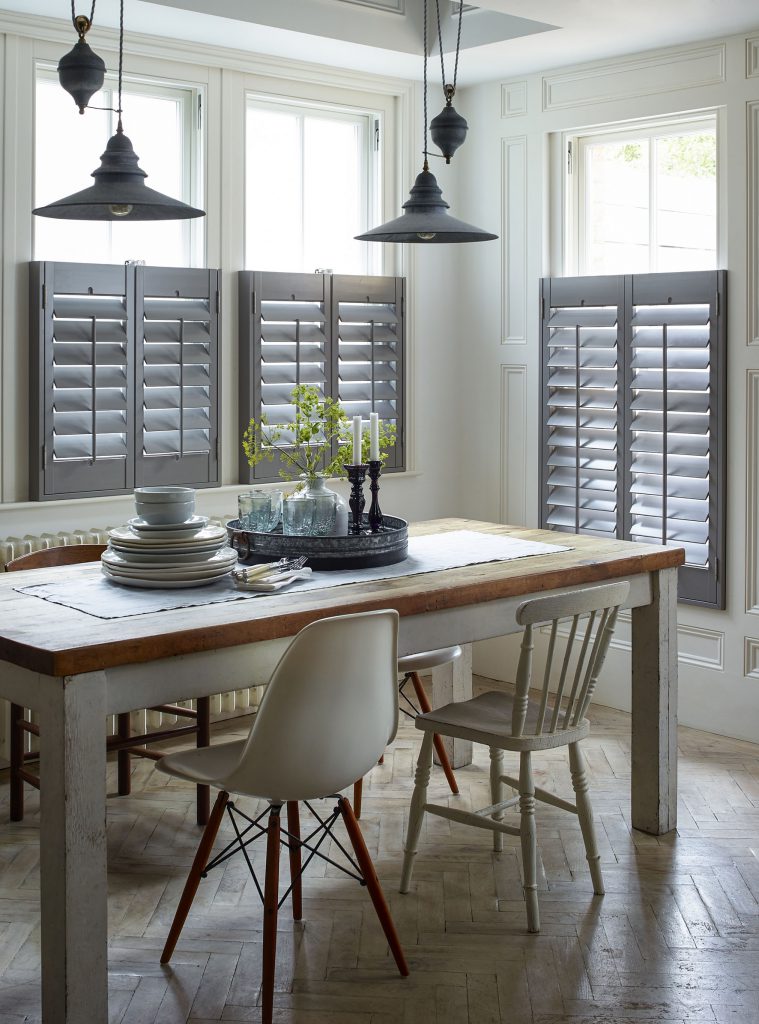 Is COVID-19 affecting lead times at all?
The delivery time for shutters are still 10-12 weeks to be manufactured and delivered to the UK, and you will be kept in the loop throughout the process. 5 weeks before your shutters are due to arrive you will receive an email that will let you know that your order has been manufactured and is ready to be shipped. Read more about coronavirus and your shutters here.
If you have any concerns about placing your order, or you wish to discuss the specifics of your quote, please contact our team who are on hand to help in any way they can.