We know what you're thinking: 'Black shutters? Is that even a thing? Surely you meant to write "White shutters"?' Well, you're not wrong. White shutters are by far the most popular choice, but what's wrong with subverting tradition? In fact, black window shutters are having a bit of a moment, with more customers than ever making a bold statement with black shutters. Striking and sophisticated, they're an unconventional yet captivating choice to transform any room.
Why Choose Black Shutters?
Although they may not be the first option that springs to mind, they offer a unique blend of elegance and versatility.  Here are just a few of the reasons why modern homeowners are falling in love with black window shutters:
More light control: For those rooms where you want near blackout (in the bedroom, for example), black shutters are ideal. When closed, they darken a room even more than their brighter counterparts.
Bold as brass: Make a striking statement with black shutter blinds. They add depth and a wonderful contrast to bright walls and furnishings. Ideal for communal areas.
Timeless elegance: Unlike the mint green bathtubs you might find in your grandparent's 1970s-era bathroom, black will never go out of style. It's perfect for all décor types, modern and traditional alike.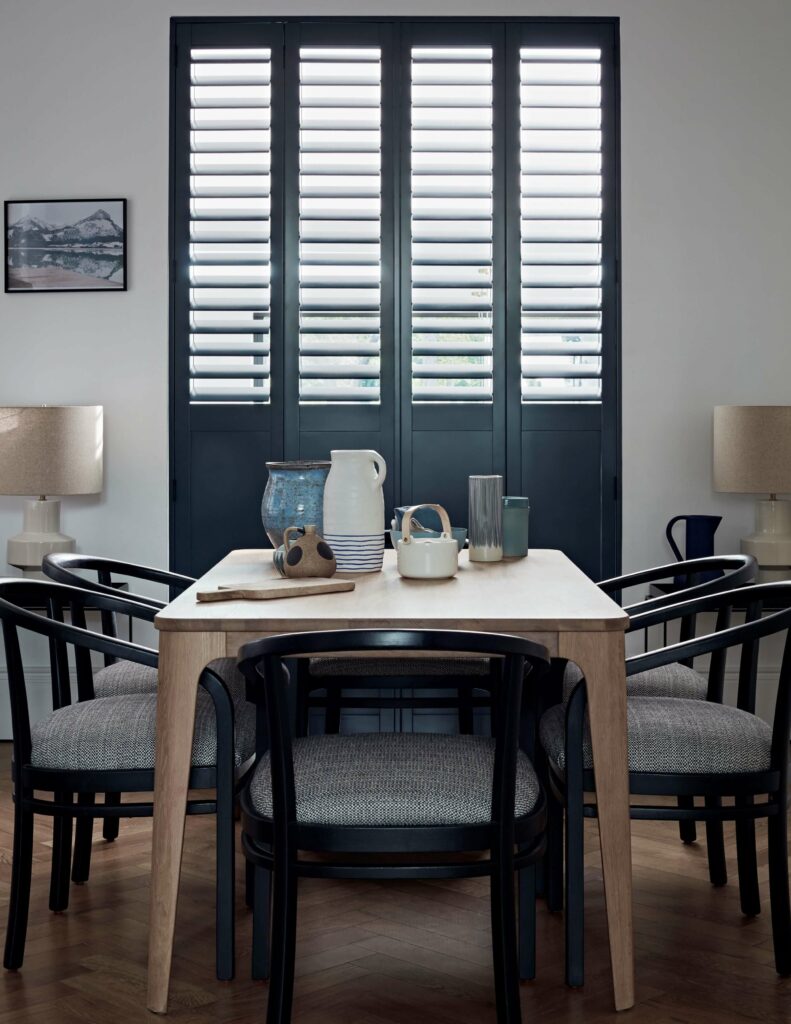 Style Your Black Shutters
Hopefully, you're warming to the idea of black shutters. Now let's explore how to match them with the rest of your décor:
Pair with neutral tones: Balance black's boldness by incorporating neutral colours like white, beige, or grey for walls and furnishings. This juxtaposition will further highlight the shutters.
Embrace texture: Play around with different fabrics and textures, like velvet, wool, or faux fur for cushions and upholstery. This makes the space more interesting and softens the overall look.
Express yourself: Hang striking artwork or large mirrors to create other focal points within your space. This takes some of the attention off the shutters, making for a more well-rounded look.
Add some green: We're big fans of plants. They improve air quality, reduce stress levels, and their greenery brings a natural vibrance to your home while beautifully contrasting with black shutters.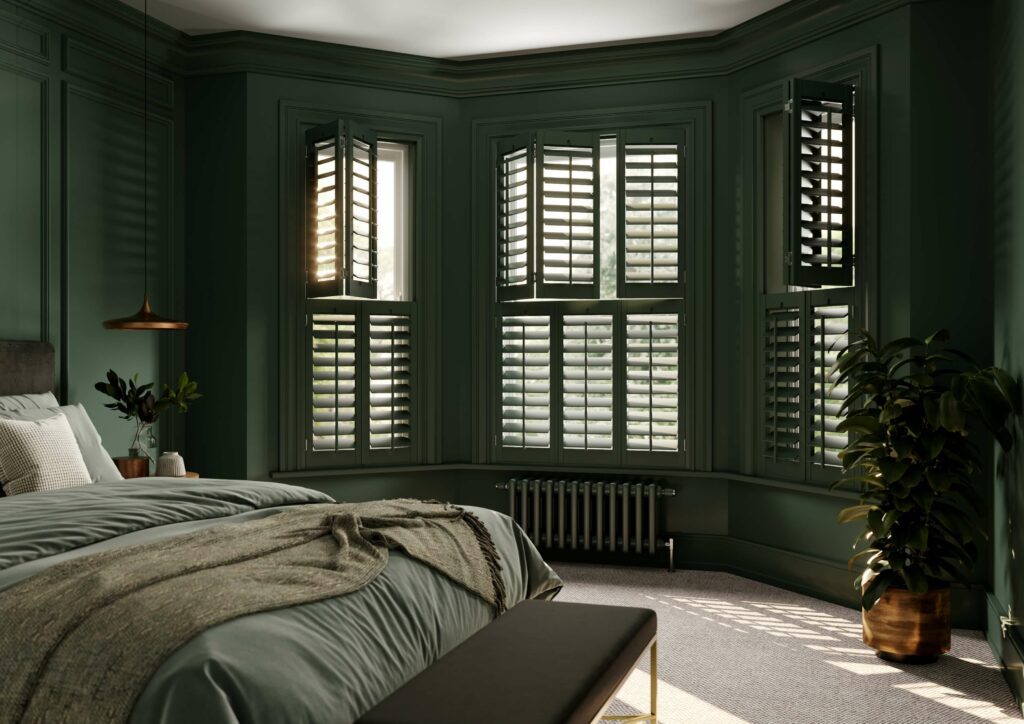 Colour Options
At Shutterly Fabulous, we offer a couple of black shutter options to suit your style:
Black grey: A subtle twist on traditional black. Offers depth and sophistication.
Matt black: Sleek and modern, exudes a sense of understated luxury.
If neither of these are 100% to your fancy, not a problem. We offer a custom colour service so you can get the right colour shutters for your home. That way, you're sure to find the perfect hue for your home.
Incorporating black shutters into your home's design is the perfect way to make a bold statement without breaking the bank. Book your free on-site appointment today to create a truly striking space.