How we decorate the home is very much shaped by what is current. But with things moving so quickly, it can be difficult to keep track of all that's new in the interior design world. Well, to give you a helping hand, we decided to write up this handy style guide to give you a eye on what's going to be making a splash in 2023. But before we get into that, let's have a look back at the year that's just been.
Interior Design Trends 2022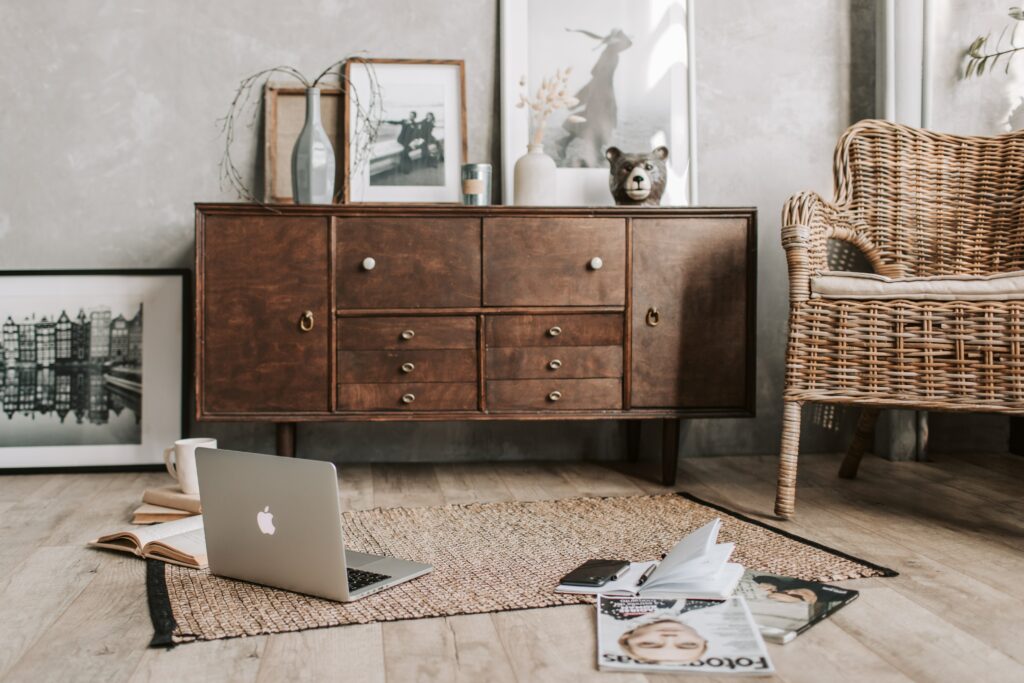 Traditional fixtures were a big winner in 2022. Whether it was skirted furniture, pattern mixing, or antique pieces coming to the fore, in 2022, the past was very much the present. Lucky for us, our Solid Double Raised Shutters fit neatly into this bracket, allowing us to kit out our customers' homes with a look that's at once traditional yet contemporary.
Another big buzzword in the year that's almost behind us was "sustainability". Interior design afficionados sought style and innovation with an eco-friendly bent. We noticed this trend among our customers too, with many asking about our shutters. We were able to proudly tell them that our Wooden Shutters are manufactured from sustainable, responsibly forested areas.
Other trends included 1970s-inspired décor, curved furnishings, biophilic design, home libraries, and pattern plays. But that was then, and this is now…
Interior Design Trends 2023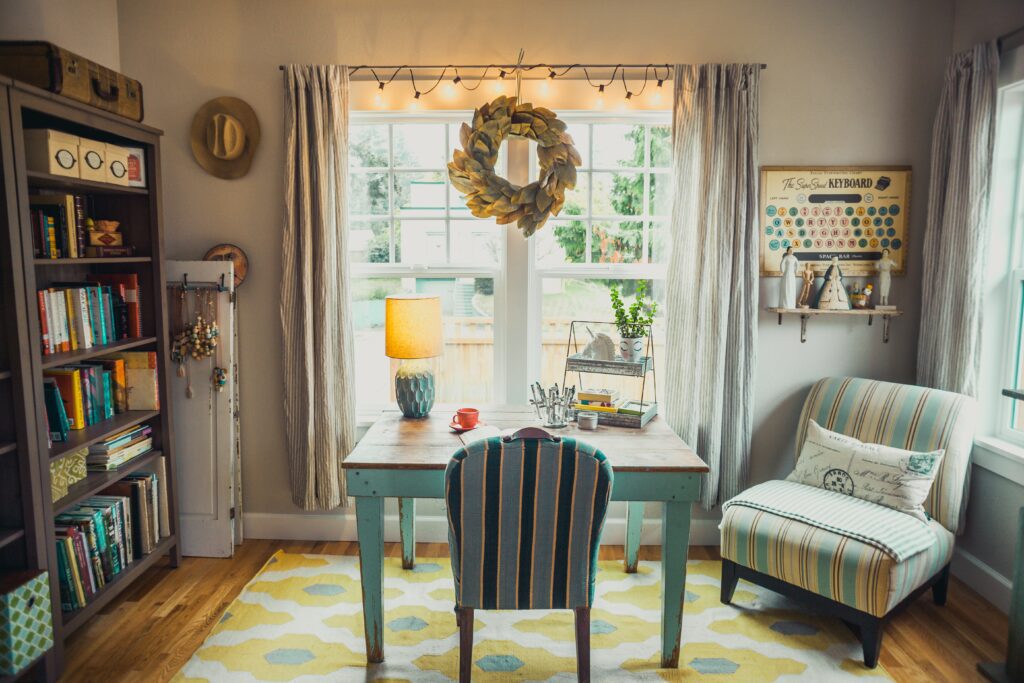 There is a whole raft of trends that promise to set the interior design world alight in 2023. But where do plantation shutters come into things? Well, there are quite a few upcoming design movements that tick the shutters box.
Hideaway home offices have been popular since 2020, and this shows no signs of stopping in 2023. And what's the perfect window dressing for a cosy home workspace? You got it: plantation shutters. Their movable slats offer the perfect blend of light management and privacy, so you can create the perfect atmosphere for those WFH days.
Coloured concrete also looks set to make a big bathroom splash in the coming year. The beauty of this is two-fold: simplicity and versatility. Concrete is now available in a broad variety of colours and needn't be the exclusive reserve of the bathroom either. More than ever, we'll start to see coloured concrete making an appearance in kitchens and even floors. It's also the perfect pairing for a set of Shutterly Fabulous shutters. How so? Well, did you know that Shutterly Fabulous offers a custom colour service? This means you can keep up with the latest design trends, no matter your desired style.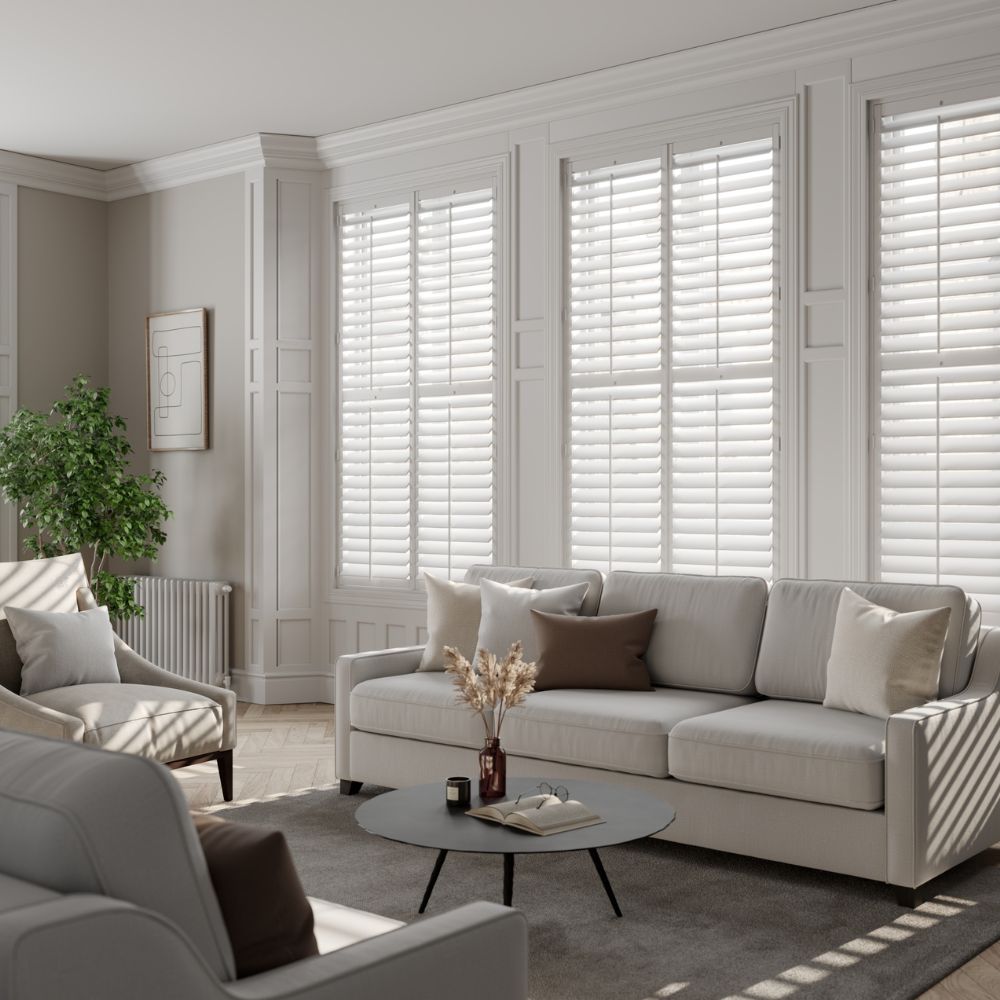 Dating as far back as 5,000 years, wickerwork is the oldest furniture making method known to history. But that's not to say that it's gone out of style. In fact, indoor wicker furniture is having a bit of a moment. Ideal as a companion piece for a contemporary or rustic aesthetic, it's light, durable, and sustainable. Plus, if you want a perfectly paired window dressing, a set of wood-stained shutters will serve as the perfect pairing.
Whilst usually associated with period properties harking back to classical architecture, arched windows and doors have suddenly become contemporary again. So, if you're planning a renovation anytime soon, it might be time to consider adding arches to the space. And while you're at it, why not opt for some matching arched shutters?
Plantation Shutters for 2023
If you have any questions about how shutters can help bring your home's décor firmly into 2023, then please get in touch today. Give us a call on 0800 0970 0800 or send an email to hello@shutterlyfabulous.com. Want to book a free home survey? Click the button at the top right of our website and one of our friendly team will call to pencil you in the diary.