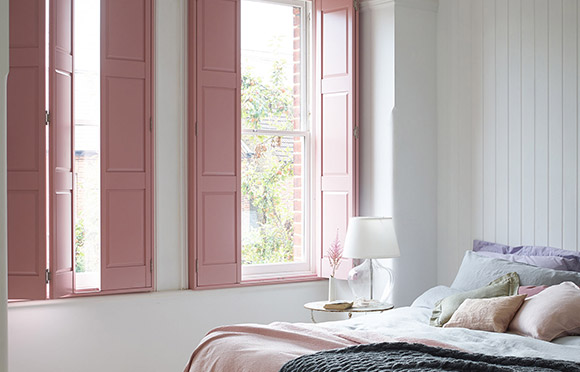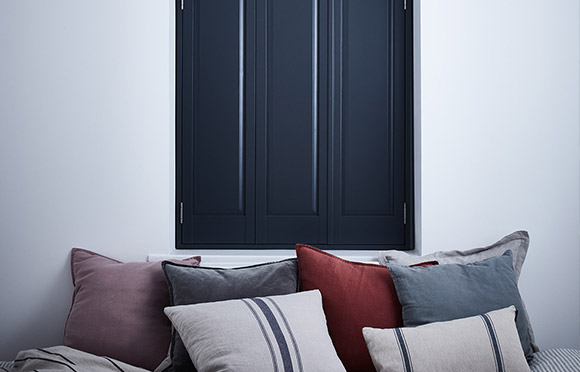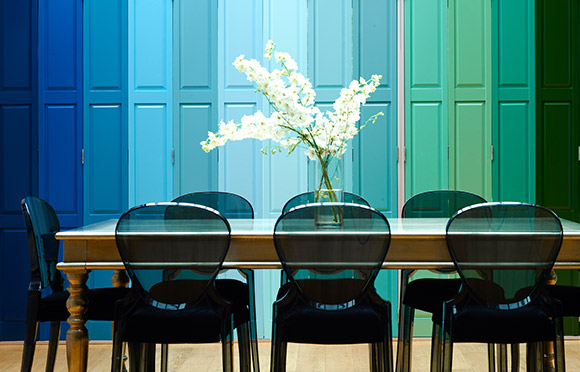 Solid Panel Wood Shutters
Inspired by the Victorian era, our solid wood shutters come with plenty of pluses, from achieving a room darkening effect to keeping out the cold.
 Best for room darkening
When choosing wood shutters for windows, the style of your shutter defines the entire feel of the window. Slatted shutters can be designed to appear modern or traditional, depending on your selection of wood material and slat size, larger sizes tend to appear more modern. Solid panel shutters are a favourite for those who want to keep a traditional Victorian look for their windows, in keeping with the old English bay windows with folding solid coverage.
Of course, material and wood type is a major consideration for your wood shutters for windows. Choosing a poplar hardwood will give your shutters a smooth finished look, great to modernise a traditional design. While an elm wood will add to your traditional feel, the deep grain gives a more premium handcrafted appearance – favoured by many.

Classic Poplar Wood Shutters
Fast-growing Yellow Poplar gives strong yet lightweight FSC® certified timber ideal for large interior doorways and windows. In our experience, no shutter timber is stronger or more durable. But that's not to say Poplar is heavy-duty. It's a subtle, elegant wood with an even grain that takes both paint and stain finishes exquisitely. Best across large spaces, this range can custom-fit practically any shape. No wonder Classic Poplar is our most popular shutter.

Premium Elm Wood Shutter
Choose the deep, sweeping grain of Elm and treat your windows to the ultimate in natural-wood shutter elegance. Our Premium Elm shutters are made from a luxurious timber with a natural wood effect that is best accentuated by a rich stained finish; we offer a range of refined tones. These shutters with their diverse deep grains give you a rustic, yet sophisticated finish, that will turn any window or door into the standout feature of your home (and attract plenty of envious glances from the street).