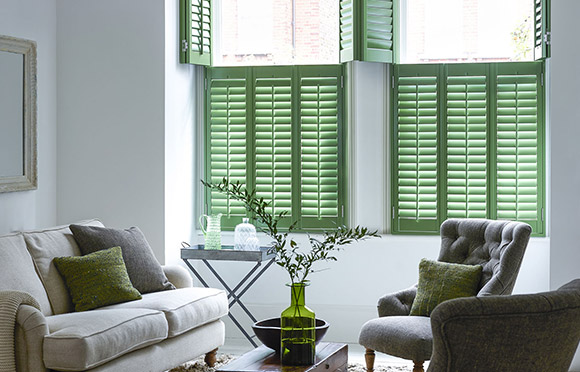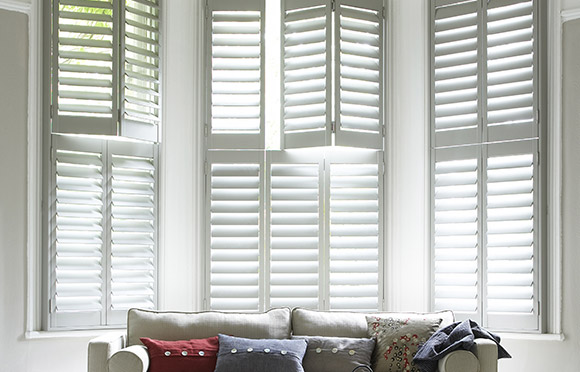 Versatile and stylish shutters for tall windows. The perfect choice for homes with windows near the street.
 Best for lighting control
Versatility is the word for our tier-on-tier window shutters. With the upper panels being physically separated from the lower shutter panels.
With tier on tier plantation shutters (or double hung shutters as they are commonly referred to in the USA), the entire window is covered but you have an unrivalled number of options regarding how you both control light coming into the room and privacy.
Choose to leave the lower panels closed and swing back the panels hinged on the top portion to allow daylight in, whilst still stopping passers-by being able to look directly into your home. Or perhaps you'd prefer to tilt the lower slats to maintain your privacy while allowing light through the lower section of the window, providing natural illumination for your space. Whatever you choose, tier on tier shutters offer the versatility to complement your room and home décor.

Classic Poplar Wood Shutters
Fast-growing Yellow Poplar gives strong yet lightweight FSC® certified timber ideal for large interior doorways and windows. In our experience, no shutter timber is stronger or more durable. But that's not to say Poplar is heavy-duty. It's a subtle, elegant wood with an even grain that takes both paint and stain finishes exquisitely. Best across large spaces, this range can custom-fit practically any shape. No wonder Classic Poplar is our most popular shutter.

Premium Elm Wood Shutter
Choose the deep, sweeping grain of Elm and treat your windows to the ultimate in natural-wood shutter elegance. Our Premium Elm shutters are made from a luxurious timber with a natural wood effect that is best accentuated by a rich stained finish; we offer a range of refined tones. These shutters with their diverse deep grains give you a rustic, yet sophisticated finish, that will turn any window or door into the standout feature of your home (and attract plenty of envious glances from the street).