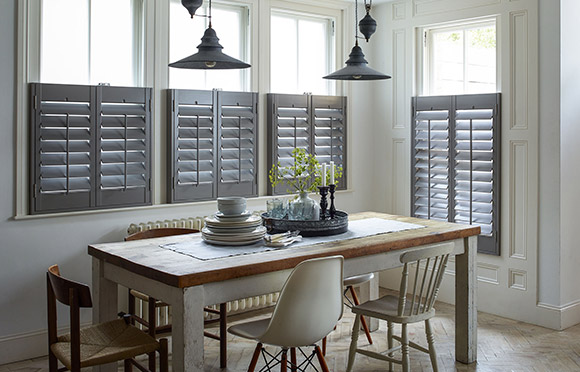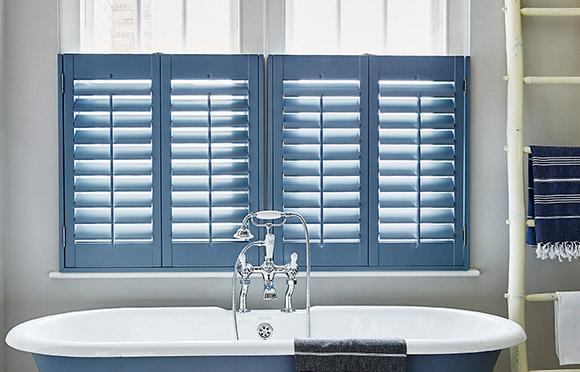 Keep your space light and gain extra privacy with half-height plantation shutter for stylish street-front rooms.
 Great for natural light
Our café-style shutters give you the best of both worlds. They only cover the lower portion of your window, so your room gets plenty of light while you keep prying eyes out. It's a great shutter for street-level windows and the perfect choice for anyone not yet ready to give up their curtains.
The classic design of our café-style shutters most often follows the existing lines of your window. On Victorian sashes, they're best fitted to the natural framing halfway up, but as ever we'll work with you to decide what's right for your space.
While this café style design covers the lower section of the window, it would be wrong to think that you have to opt for coverage on just the lower half. The beauty with custom-made shutters is that you can select exactly where on the window you want the panels to stop. Our team of Shutter Consultants are highly experienced in shutter design and can talk you through which shutter style is best suited to your window, interior design and, importantly, fit with ideas of how you want to use your window and shutters.