Wondering how you can mix things up in the new year? Let's take a dive into some of the top upcoming interior design trends for 2022…
What is Biophilic interior design?
Considering we've all spent more time indoors, it's unsurprising that we're seeing an increase in people restoring their relationship with nature. The Biophilia design trend is both gorgeous and invigorating, marrying architecture and interior design with unruined nature. Not just a gimmicky fad, but a need to connect with the outside world during a period of staying home, flora is being warmly welcomed into the home as an uplifting trend.
Best complemented by natural design elements and wooden furniture, incorporating lush plants into interiors gives the home a raw, organic feel. After spending more time than ever inside, the significance of fresh, airy interiors is monumental.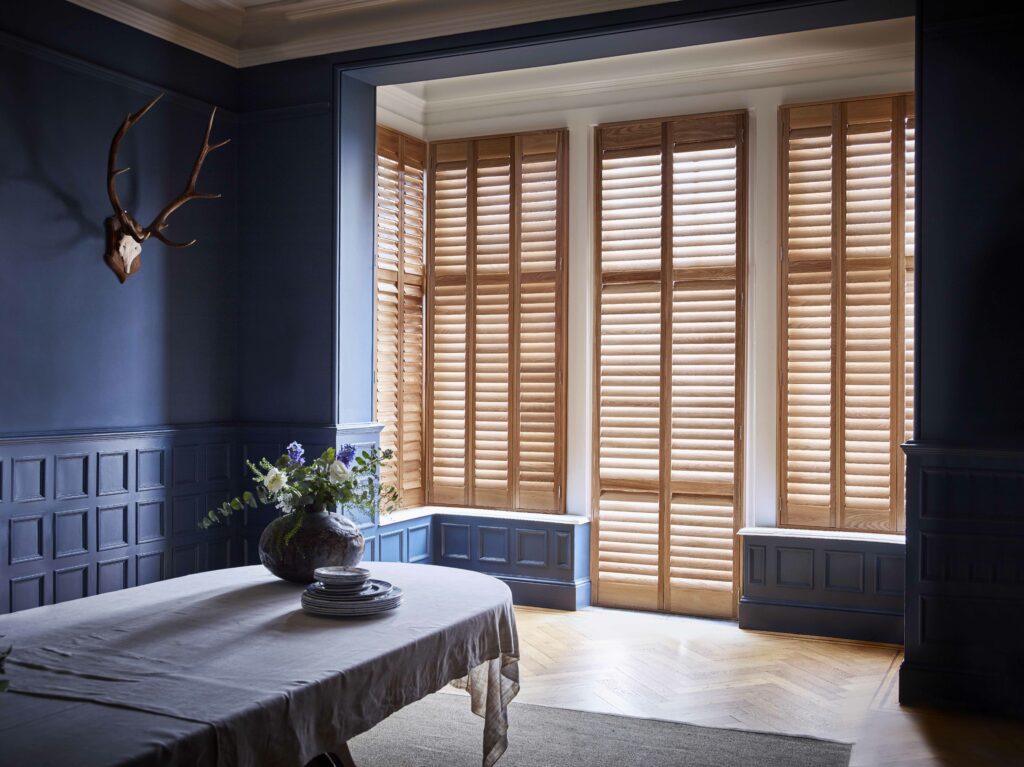 How do shutters work with the Biophilic interior trend?
The use of hardwood shutters and natural colours are a great way to feel close to the environment. Hand in hand with the biophilia trend, green is popping up everywhere in interior design: be it sage, bold emerald green, or natural mossy shades. Soothing as these wild greens are, style is also at the forefront.
Earthy shades have likewise made their mark, with browns and off-whites not only being versatile colours to decorate with, but screaming 'chic', and transforming homes into a contemporary and calming paradise. From cool stone to warming terracotta, natural shades are a staple! You can reflect this modern, revitalising trend into your home with a near unlimited choice of custom colours for your shutters here at Shutterly Fabulous.
Hardwood finishes have always been the way to go for a lot of people, but with this growing appreciation for natural materials, fabrics, and colours, there has been rising demand for wooden furniture and decor. With quality design being just as important as aesthetics, resilient materials are putting their stamp on things. Easy to incorporate into a variety of design styles, as well as being a practical window solution, see more about how dazzling our wooden shutters look in the home here.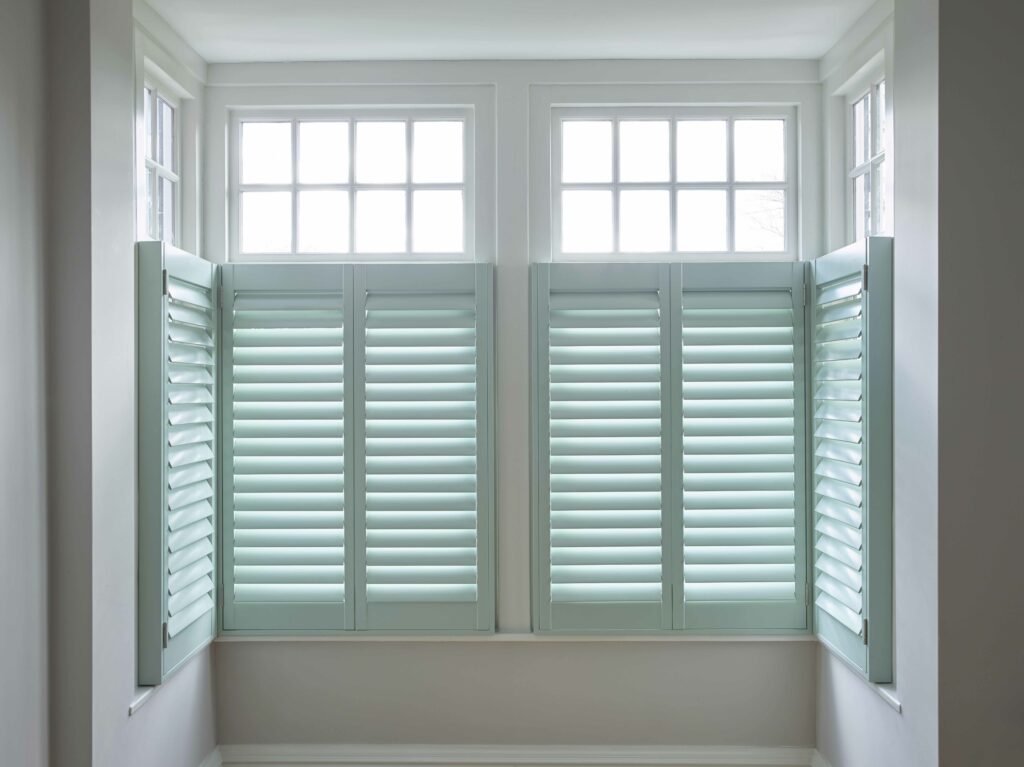 Ethical Business Practice
Building further on the Biophilia trend, recent years have seen a rising emphasis on the importance of sustainability, and this is only going to be flourishing further in 2022. With an expanding awareness of ethical work practices and environmental impacts in the last year, 2022 is looking to change the way that businesses work and consumers buy.
While this evolution of business ethos is an amazing step forward, this won't just be a temporary trend. Businesses becoming more open and conscientious about their values and sustainability is a huge win, giving more control to customers when it comes to shopping. Interested? Read more about our ethical manufacturing processes.
Inspired to give your rooms a makeover? Explore our quality shutter range to see how you can upgrade your living space. Our friendly team of experts have lots of knowledge on matching different interiors with their perfect shutter pairing. They love hearing from potential customers on how they wish to incorporate shutters into their home and will happily help find the best choice for what you envisage, contact them today on 0800 9700 800.