So, you've decided to finally get some plantation shutters. Fantastic. You've chosen your range and you've finalised the design. Now it's time to decide on the finish. But with so many shutter colours to choose from, maybe you're struggling to make a final decision. Well, fear not, because we're here to help you make the right choice for you and your home.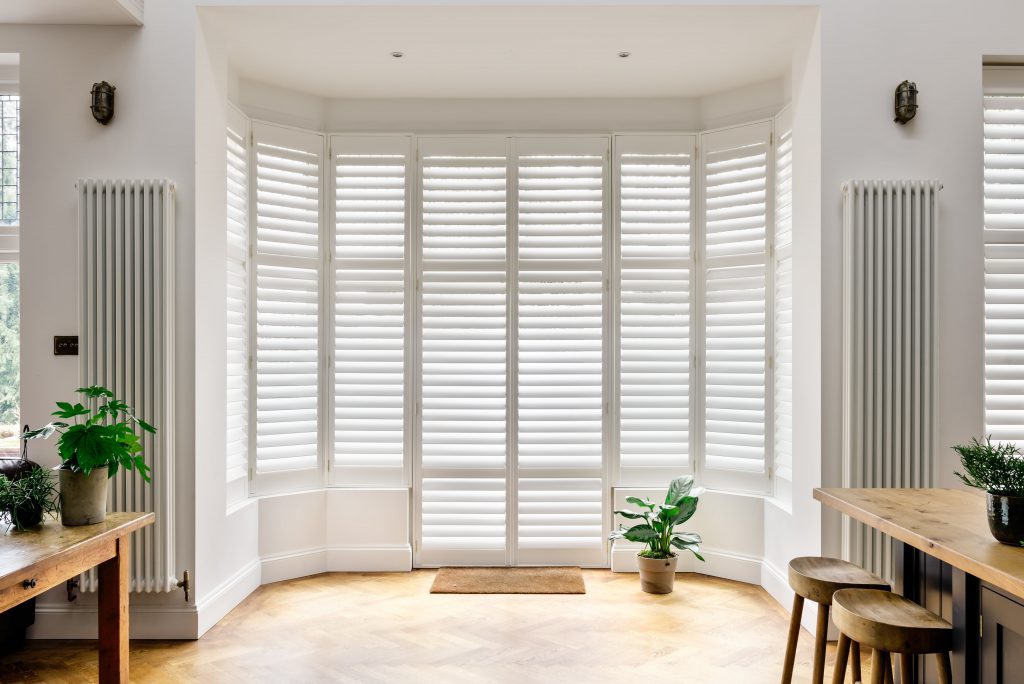 White Shutters
Of all our shutter colours, white is easily the most popular. In fact, it's likely that +90% of the shutters you've seen in your local area have been white. And there's a very good reason for this. Well, several in fact:
Brighten any space
White shutters are the perfect way to inject some life into even the dreariest of rooms.
Work with any décor
Rustic, traditional, or contemporary, white shutters are the perfect pairing for any style.
Complement your fixtures
In 2022, most window fixtures are white, making your new white shutters the ideal companion piece.
Future-proof your windows
White goes with any colour, so it won't matter if you decide to change the colour scheme of your room in a few years.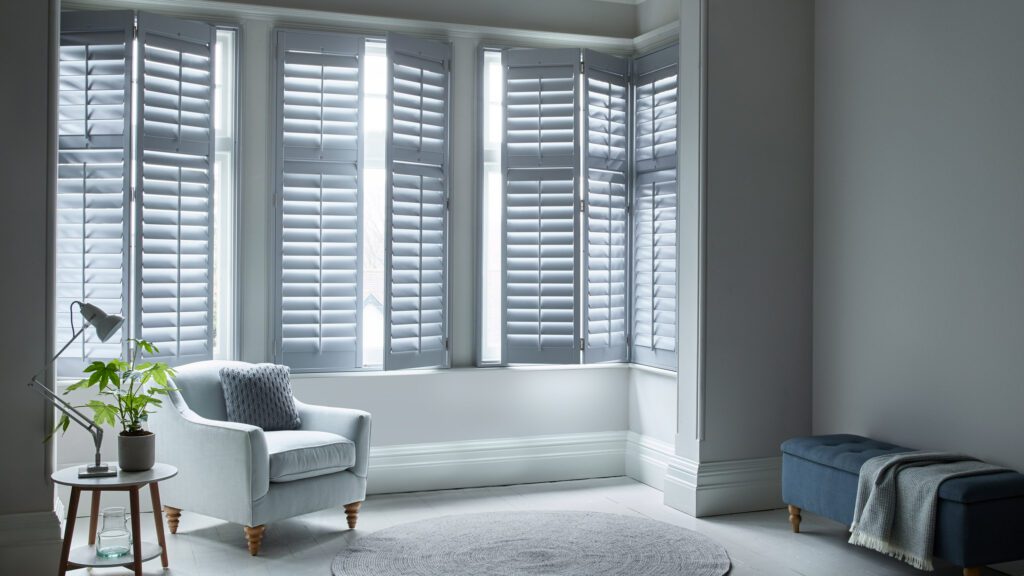 Cream and Grey Shutters
For those who want to venture further along the colour spectrum, we have a range of creams and greys. We even go all the way to matte black.
Our lighter creams and greys are much like white shutters – they're incredibly versatile and will go with any colour scheme. But if you want a shutter that's a little different and warmer in tone, you can't go wrong with these darker hues.
If you're aiming for something a bit bolder, then the darker end of the scale is where you may end up. Not only do dark plantation shutter colours add a unique touch of sophistication to a room, but they also showcase the confidence of their owner. Your guests are sure to be impressed by your daring interior design choices after seeing your latest interior addition. And on the practical side of things, dark colours absorb more heat, making them even more efficient insulators than their lighter counterparts.
Wood Stain Shutters
For a more natural finish, why not opt for one of our wood stains? Stylish yet traditional in appearance, these shutters bring an extra measure of texture coupled with a certain rustic charm. Whether you go for the whitest limewash or our warm walnut finish, you'll have a shutter to blend in seamlessly with your stylish interior.
Custom Shutter Colours
Worried that you don't have enough plantation shutter colours to choose from? Well, how about a few hundred more choices? Did you know that Shutterly Fabulous offer a custom colour service so that you can find the right colour for your home interior? That's right. Besides our broad range of standard colours and stains, you can choose your own bespoke colour. We're able to match to the Farrow & Ball Core Collection, Little Greene's 'Colours of England', 'Green' and 'Grey' collection, Dulux Trade 'colour palette' range and RAL Classic. So, no matter what look you're going for, we've got you covered. After some eye-grabbing green shutters? Sure thing. Or how about a set of roaring red shutters? We've got you covered.
Hopefully, this blog has told you everything you need to know about our range of shutter colours but if not, please get in touch today. Call us on 0800 970 0800 or send an email to hello@shutterlyfabulous.com. Our friendly team are always here to lend you a helping hand.