So, you've decided to give your windows a stylish makeover and you've (hopefully) landed on shutters. But now comes the dilemma: stained shutters vs painted shutters. Of course, both are excellent options with their own unique benefits and transformative qualities. And with Shutterly Fabulous, you'll have no shortage of finishes and shutter colours to choose from. But if you're somebody who sometimes needs a leg up with decision-making, fear not. We've got you covered. In this quick blog entry, we'll cut through the colourful noise and help you find the perfect hue for you.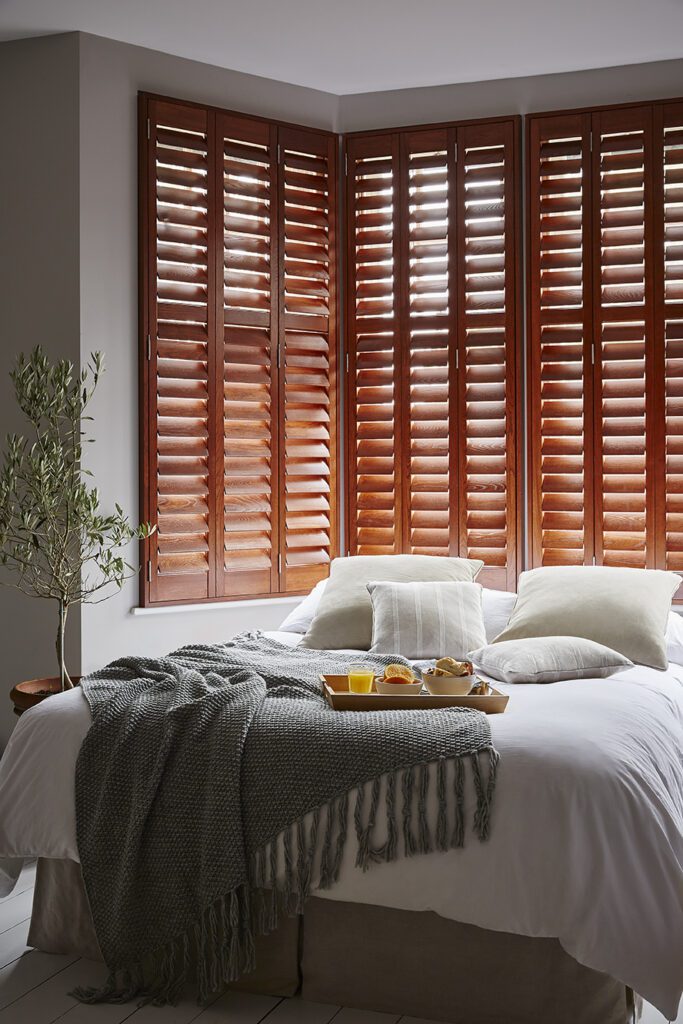 Stained Shutters
Stained wood shutters are a timeless choice, offering natural beauty and a warm, inviting ambiance to any room. The unique grain patterns of wood are highlighted beautifully by stains, bringing an organic and earthy feel to your space. At Shutterly Fabulous, we offer a diverse range of stained wood finishes, from light and airy to rich and dark tones. Whether you prefer the subtle elegance of a light natural finish or the boldness of a darker walnut, our stained shutters will add depth and character to any windows.
The Benefits of Stained Shutters
Natural Aesthetics: The visible wood grain adds a rustic charm.
Variety of Tones: A spectrum from light to dark to suit different styles.
Warmth and Elegance: Enhances the cosiness of a room.
Durable Finish: Resistant to fading and wear over time.
Painted Shutters
Painted shutters, on the other hand, are all about vibrant versatility. They provide a sleek, clean look that can either blend seamlessly with your traditional décor or add a pop of colour to contemporary spaces. Our standard colour deck includes bright whites right through to dark, almost black greys. If, however, you had something else in mind, our custom colour match service allows you to tailor your shutters to the exact hue of your choice. Whether you're after an electric blue or banana yellow, the possibilities are endless.
The Benefits of Painted Shutters
Custom Colours: Match to any colour scheme or interior design.
Modern Appeal: Offers a contemporary and polished look.
Versatility: Suitable for a variety of room styles and themes.
Easy Maintenance: Generally easier to clean and maintain.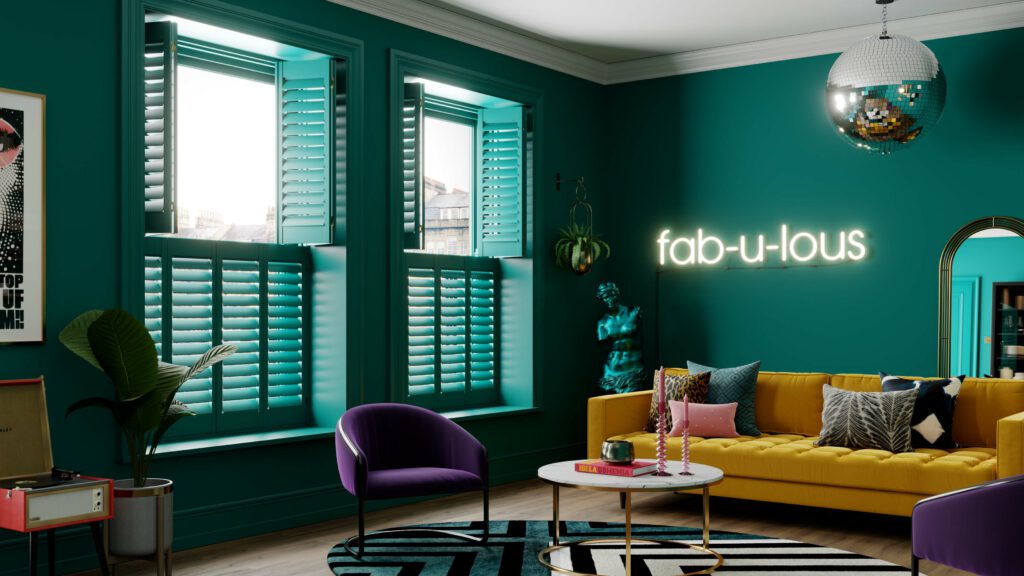 Stained vs Painted Shutters: Who Wins?
In the stained vs painted shutters debate, there's no outright winner. It ultimately boils down to personal preference. Stained shutters bring out the natural beauty of wood, exuding warmth and elegance, while painted shutters offer a wide range of colour options and a more modern look.
Shutterly Fabulous has a wide range of different shutter colours and stained finishes, and we'd be delighted to show you in person. Request a free on-site survey today and let's add some "wow!" to your windows.