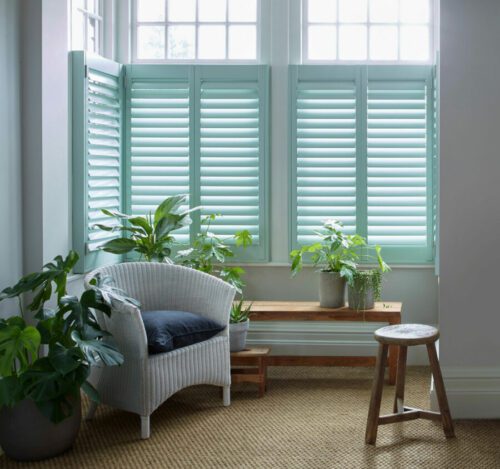 If you know the history of plantation shutters, it won't come as a surprise to you that since its invention centuries ago, interior colonial shutters have been a staple of design across many eras. Something about their timeless look and feel has kept designers and homeowners coming back for more and continuing to make use of their range of benefits.
What is the Colonial style?
Well, as its name suggests, it comes from English and European settlers who colonised countries and created buildings with a distinctive style which we all know today as colonial.
A classic example of colonial design can be found in houses on sugar and cotton plantations that gave plantation shutters their name. Large, expansive porches, high ceilings, white painted surfaces, and shutters, all provided respite from the sun in houses. Controlling light, heat and noise, colonial shutters' interior use serves the same purpose in properties today.
This era, of course, was centuries ago, but its influence lives on and shutters have remained a pillar in interior design across generations. A timeless choice that has not become tired, colonial shutters are striking and will fit neatly into pretty much any aesthetic you can think of. If you're taking cues from colonial design through colour schemes and vintage furnishings, plantation shutters are a natural choice to seamlessly blend existing elements. Even if your space has a farmhouse chic aesthetic or a contemporary Nordic feel, plantation shutters will still lend your space a bit of that colonial look that remains as elegant as it did centuries ago.
If you have any questions about shutters, our friendly team is on hand to help! Please call us for free on 0800 9700 800 or email hello@shutterlyfabulous.com.