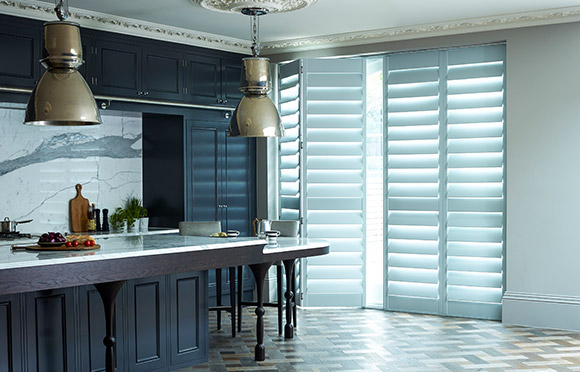 At Shutterly Fabulous, we've lots of options to spruce up any interior door set, including French windows and patio doors.
Why should your windows have all the fun? Interior doors can benefit from the Shutterly Fabulous treatment too. Make a real style statement by covering doors with full-height shutters or even replacing them with a solid-lower/louvre-upper combo.
For French doors and wide windows, we can fit either bifold or bypass tracked shutters in the full height design. With both being attached to a tracking rail, the sliding motion for these door shutters is seamless, allowing for a smooth transition between open and closed.
As well as being made from the best hardwood to our inimitable standards, our door shutters can fit your precise specifications; even awkward spaces like doorway arches.