Here at Shutterly Fabulous, we understand that choosing the right window coverings for your home can be difficult. So we've compiled a list of some of the many benefits of having plantation shutters to help you make the right choice.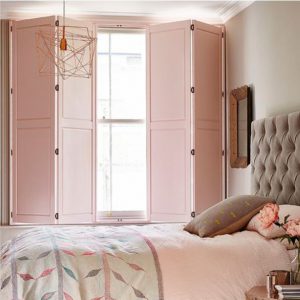 Image credit: Shutterly Fabulous 
1. Shutters give better light control than curtains
A big factor when choosing how to dress your windows is light. Do you want more light or less light? The benefits of shutters are that they offer you full control over the light levels that enter your room. And because shutters allow you to regulate the distribution of light in your rooms better than curtains and blinds, you'll need to use artificial light less, saving money in the process.
Conversely, when you prefer to use less natural light and keep the cold at bay, Solid wood shutters are an ideal choice. A plantation shutter also has heat-retaining attributes, which is also a key factor in keeping energy bills down.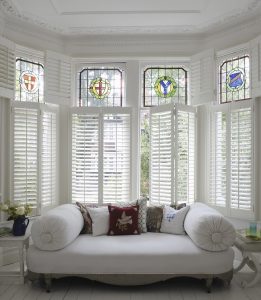 Image credit: Shutterly Fabulous 
2. They have a classic and timeless design
Beautiful plantation shutters are a classic style that will never go out of fashion. Whether you're trying to achieve a modern design or complement period features, shutters can match a plethora of interiors. As well as transforming the interior and exterior look of your home, shutters always look as though they truly belong.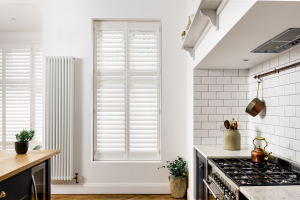 Image credit: Shutterly Fabulous
3. Shutters are easy to clean and keep clean
No one likes the hassle of having to take down curtains to wash them or trying to dust Venetian blinds. Another benefit of having plantation shutters is that they are so easy to clean. We would recommend wiping down the slats with a damp cloth once a week – and that is it! As well as adding a relaxing feel to your home, the low maintenance requirements of a plantation shutter provide you with added downtime.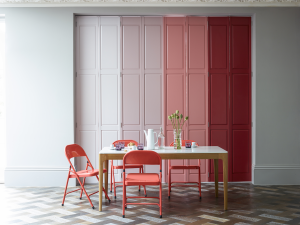 Solid panel shutters by Shutterly Fabulous 
4. They complement your colour scheme
Whether your colour scheme is dark and smoldering or crisp and white, Shutterly Fabulous shutters can complement this!  We can Colour match any Farrow & Ball or Dulux trade colour so that you can create a seamless scheme for your home. Blend your shutters beautifully or make a further feature of them by letting them stand out in bold accent colours.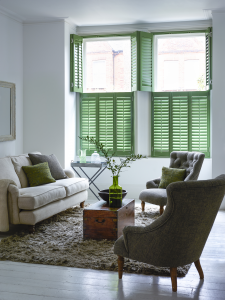 Tier on Tier shutters by Shutterly Fabulous
5. Shutters add value to your home 
From creating kerb appeal to a high-quality addition to your interiors, plantation shutters are a great way to add value to your home. You might not be able to take them with you, but when you feel it's time to sell, these classic window coverings will prove themselves to be a valuable asset.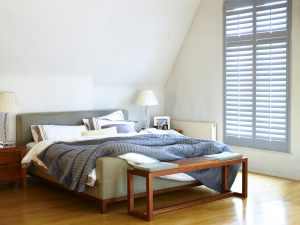 Image credit: Shutterly Fabulous
6. They help provide peace and quiet
Shhh, can you hear that? You simply can't beat a good, rejuvenating sleep. Unlike blinds, plantation shutters are proven to act as a natural sound barrier. The wood that we use in our designs acts as an effective shield to outside noise. Rest assured, once you've had your shutters installed, you'll enjoy a more peaceful home and considerably better sleep.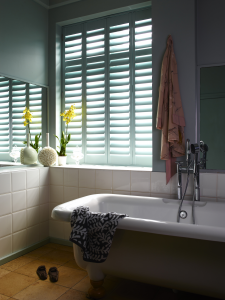 Image credit: Shutterly Fabulous
7. Solid hardwood that lasts
All of our shutters are made from strong and durable hardwood that will last the test of time. With a no-quibble 5-year guarantee, you can be confident that you've chosen a high-quality, long-lasting plantation shutter product for your home.
For more information about the benefits of having shutters, you can fill out our online form to organise a no-obligation home consultation today or request a brochure.