Windows come in a variety of shapes and sizes, which can make finding the best window dressing a bit of a challenge! Bay windows can leave you scratching your head whilst you try to find a treatment that ticks all the boxes. No matter what shape or size your windows are, our window shutters are both a sensible and stylish solution. Why are our shutters so special? Well it's simple, we build high quality shutters, made to measure; so once we have your window measurements, your shutters are custom-made to fit your windows!
Bay windows
Bay windows are a very popular feature on both modern and period homes, and we think such a staple window style deserves a treatment to fully accentuate its character. Plantation shutters are the perfect solution for your bay windows, complimenting both Victorian bays and new build bays.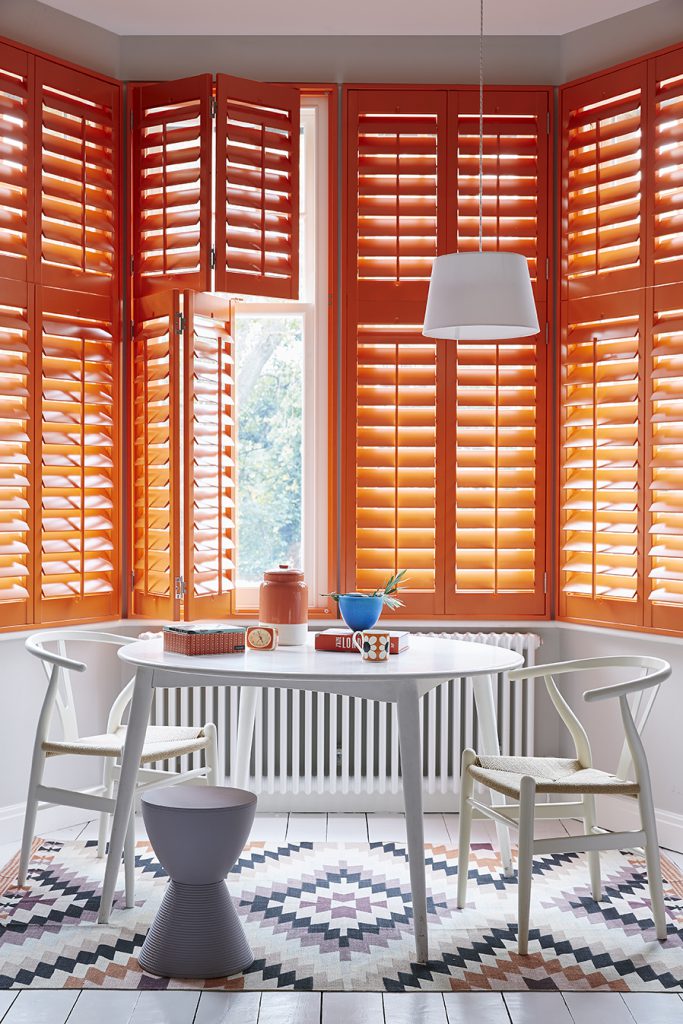 A common design feature both bay windows and shutters have, is the ability to maximise light entering the space. Unlike the standard window, bay windows are designed to invite light in from all angles, instantly brightening up the room. Whilst one of the fantastic benefits of plantation shutters is the amount of control you have over the light coming in from your window. Combined, they are the ultimate duo to add to your living space!
We haven't even mentioned the wow-factor plantation shutters will add. Bay windows themselves are beautiful, and shutters compliment their key features, accentuating every angle and adding elegance to the exterior of your home. Whilst plantation shutters add kerb-appeal, they offer equally as many practical benefits – keep your space private from passer-byers, and if you live on a busy street, the addition of shutters also helps to reduce noise.
Then we look inside, and of course choosing the style of shutter depends on your own personal taste and what practical elements you want them to offer. If you're hoping to emphasize the period your home was built in, plantation shutters are the ideal design to address this – often when our customers are looking for a shutter style that reinstates their properties Victorian character, we recommend solid shutters for a more traditional look.
Odd shape windows
All windows deserve to look their best, no matter what shape or size they are. We are proud of the high-quality shutters we build, our customers rave about our ability to create shutters for the weird and wonderful shaped windows they have in their home. Any peculiar shape, arches, hexagons, circles, triangles, sunbursts or anything else you can imagine! We love a good challenge. Starting as a peculiar window, once our bespoke shutters are installed, they become a unique focal point – give them the dressing they deserve.
If your property has some unusually shaped windows, and you're trying to find the right dressing for them, don't fret, just get in touch with our team on 0800 9700 800. Our shutter experts are happy to answer any of your queries, and will find the perfect shutter for your windows.