Haven't heard the news yet? Well, buckle up, because this one's a biggie. Shutterly Fabulous are now selling Faux Wood shutters! Ok, maybe that doesn't mean much to you yet, but it will very soon.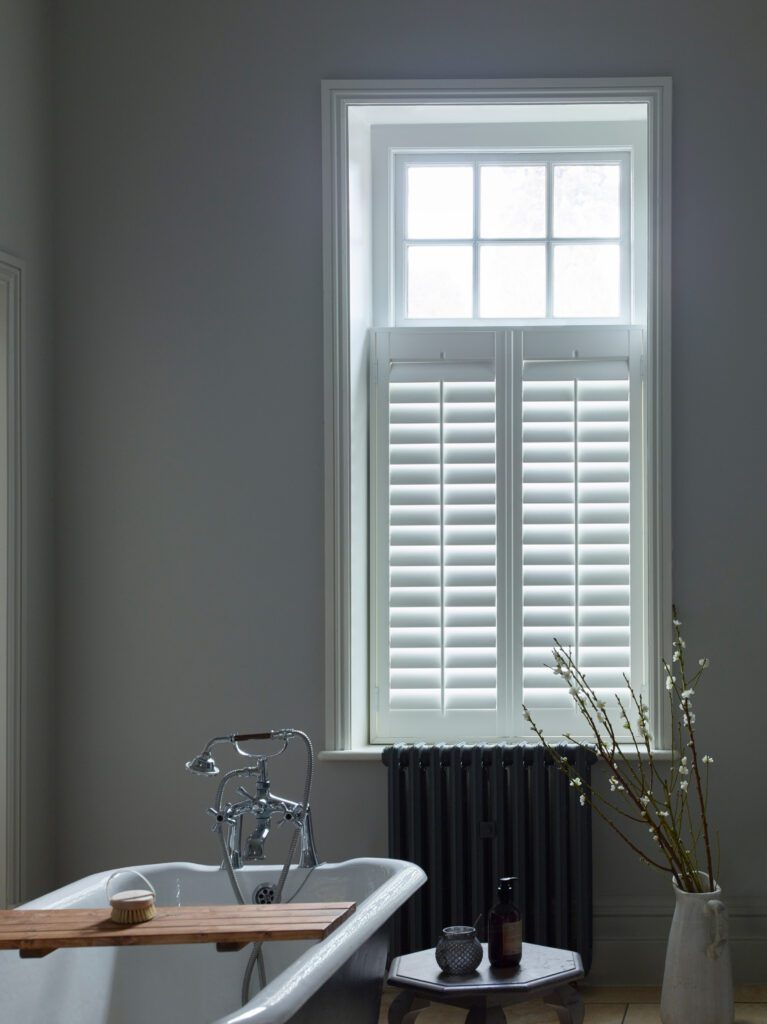 What Are Faux Wood Shutters?
Great question! Our faux wood shutters are a uPVC alternative to hardwood shutters. They're incredibly solid and hardwearing and, without forensic inspection, you'd be hard pressed to tell the different between them and wooden shutters. They give you all the pros of hardwood shutters, with a few extras…
Benefits of Faux Wood Shutters
We're very excited about our new faux wood shutters, and you should be too. Here's why.
UK-Made

Our faux wood shutters are made at our UK factory, so you can be sure you're supporting the local industry.
Shutters in weeks, not months
We're able to manufacture and ship them in record time, so your shutters will be installed within approximately 4-weeks of ordering.
Waterproof
They're made from PVC, making them 100% waterproof. Need shutters for a bathroom or another damp area of the home? We've got you covered.
A Long-Term Solution
When it comes to shutters, faux wood and hardwood both last for years, but faux wood narrowly takes the gold.
Easy Maintenance
When compared to other window dressings, shutters are super easy to clean and maintain, and even more so when made from faux wood.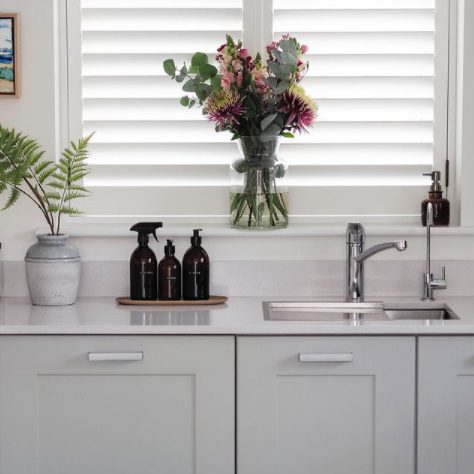 Choosing Your Shutters
We wanted to give you as much choice as possible, so our shutters are available in both full height and café style. In terms of colour, you'll have the choice of 2 gorgeous white hues: Snow White and Silk White. The hinges come in either White or Pearl, while the slat size options are 64mm, 76mm, and 89mm.
Because they're easily maintained and 100% waterproof, our newest shutter range is ideal for rooms that are exposed to a lot of moisture: specifically bathrooms, wet rooms, kitchens, and even saunas. And because they're such a low-maintenance option, they're an ideal window covering for those who lead busy lives. A quick once over every month or so should be plenty.
Interested in Faux Wood Shutters?
They've only just taken off, but we can already tell that they're going to be a big hit. After all, who could say no to shutters in just a few weeks?
Still have questions for us? No problem. Send an email to hello@shutterlyfabulous.com today and one of our friendly team will get back to you shortly. If you're interested in buying Faux Wood Shutters, book your free home appointment today. We can't wait to hear from you.