If you have been doing some reading up on plantation shutters, it is likely that the term "mid-rail" has popped up a few times. But what is a mid-rail and is it the right choice for you and your windows? Fortunately, it really isn't that complicated…
What is a Mid-Rail?
A mid-rail is a (mostly optional) horizontal bar 76mm in width which runs across full height plantation shutters. This means that you can open and close the sections of moveable slats above and below the rail separately.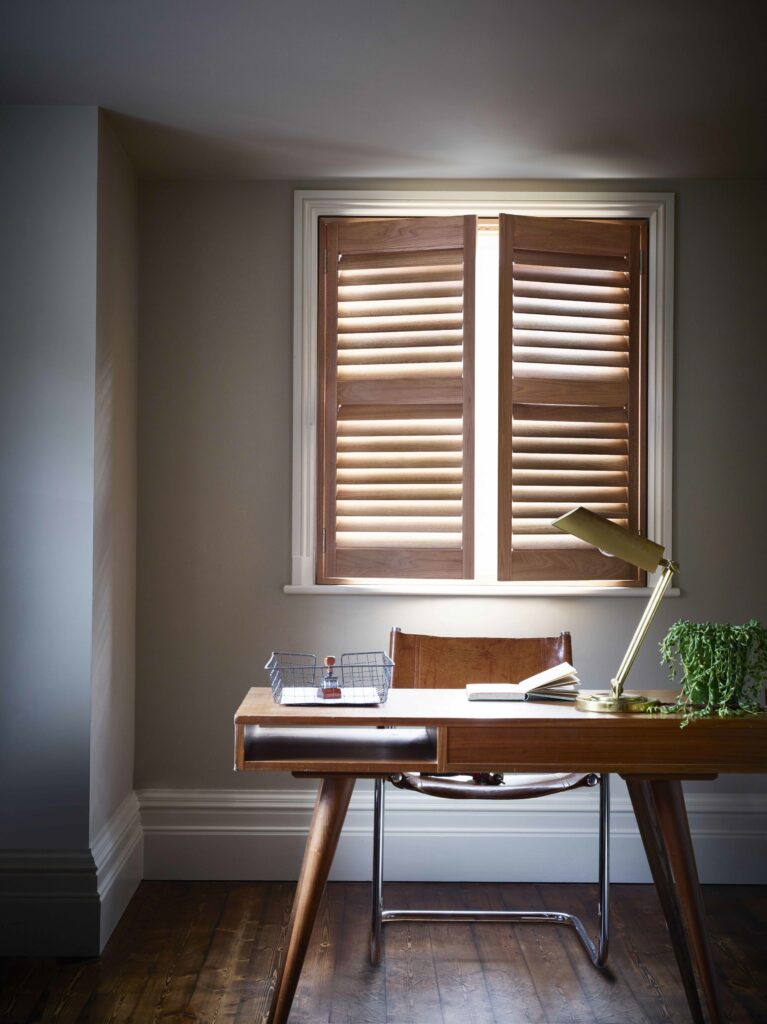 Does a Mid Rail cost any extra?
No. While some companies do charge an additional fee for a mid-rail, at Shutterly Fabulous we want to help you save as much as possible.
What are the benefits of a mid-rail?

Plantation shutters with a mid-rail have a few advantages over those without. For one, full height shutters with a mid-rail are great for increased light and privacy management, with you being able to control the top and bottom sections individually. Another benefit is that a mid-rail gives your shutters an extra level of structural support, ensuring the most durable and lost-lasting fit possible. Lastly, it can offer definition and symmetry to your windows. For example, if you have a going across your window, we can measure so that the mid-rail lines up perfectly with this.
How does this differ to Tier-on-Tier?

While plantation shutters with a mid-rail mean that you can move the top and bottom sections of slats individually, they will still comprise one panel from top to bottom. Tier-on-tier shutters, one the other hand, will constate two sets of panels. So, while they will hinge out from your windows separately, shutters with a mid-rail will still open out from your shutters as one piece.
Do I Have to Get Shutters With a Mid-Rail

Not at all. They are an optional feature, so this is entirely up to you. Not only can you choose whether to have one or not, but you can choose exactly where you would like it to go. The only exception to this is when your windows are over 180cm tall. In these cases, a mid rail is essential in order to maintain the structural integrity of your shutters.
I'm still not sure if I want a Mid Rail
That's no problem at all. Our Shutter Specialists aren't just there to measure up – they're there to advise you as well. During an on-site consultation, please feel free to ask as many questions as you like. We are Shutterly positive that you will come out of your appointment entirely happy with your choices.
*****
Interested in an on-site consultation? Request an appointment on our website, send an email to hello@shutterlyfabulous.com, or give us a call now on 0800 970 0800.