It's not an age-old debate, but it is one that's gained a lot of traction within shutter circles. Who takes the gold in the wood shutters vs. faux wood shutters debate?
Well, as Shutterly Fabulous, we feel we're perfectly placed to offer our two cents on the matter. Wouldn't you agree? Yes? Great.
In this blog, we'll cut through the noise to help you make the best choice for you and your gorgeous home.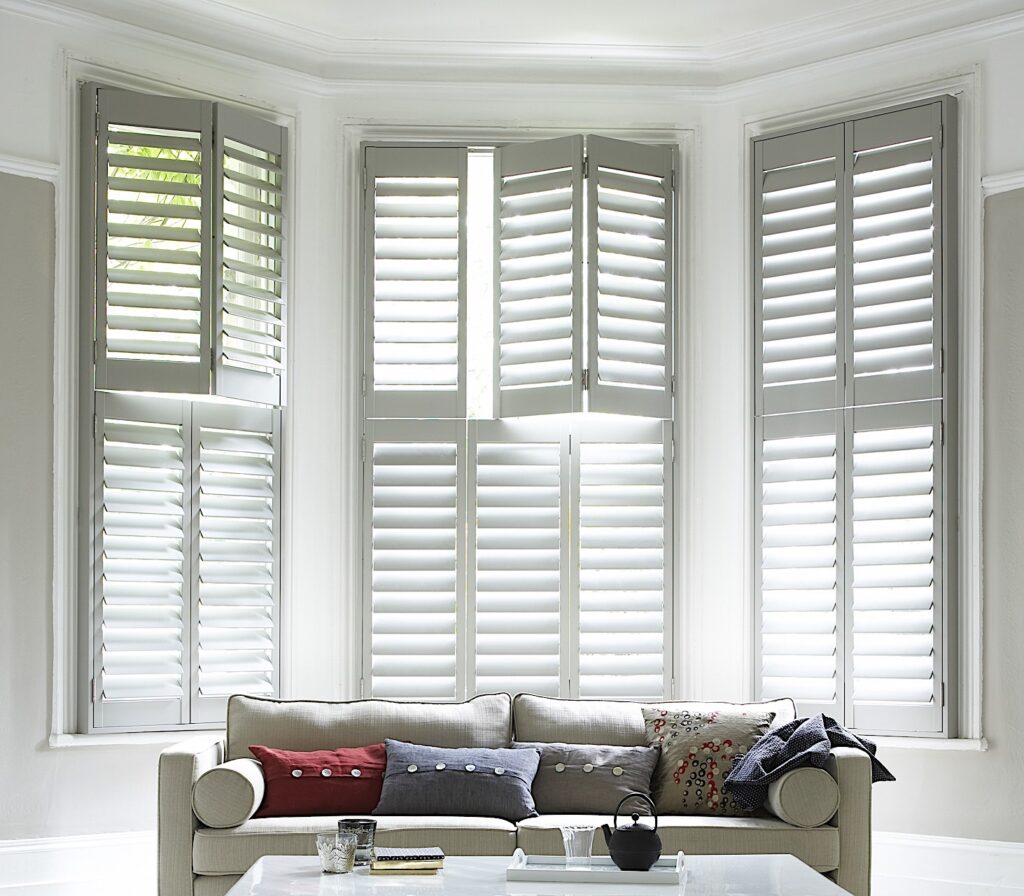 Wooden Window Shutters: A Timeless Classic
Wood shutters have certainly stood the test of time. No really, we mean that quite literally. Wooden window shutters have been adorning British homes since Tudor times. For the non-history buffs out there, that's since the 16th century, but it's likely they existed elsewhere for centuries prior. So, yes, a very long time indeed.
But why have wooden shutters been in vogue for so long, and why do people love them to this day? Great question, astute reader. Well, there are lots of wood shutter benefits to shout about:
Durability: Wooden window shutters are known for their longevity. With just a bit of TLC, they can last for years, decades even.
Versatility: With a wide range of colours, finishes, and styles to choose from, wooden shutters can bring the fabulous to any décor style.
Lightweight: Hardwood shutters are usually lightweight, making them easy to operate and maintain.
Shutterly Fabulous – that's us – has a host of classic wood shutter options available.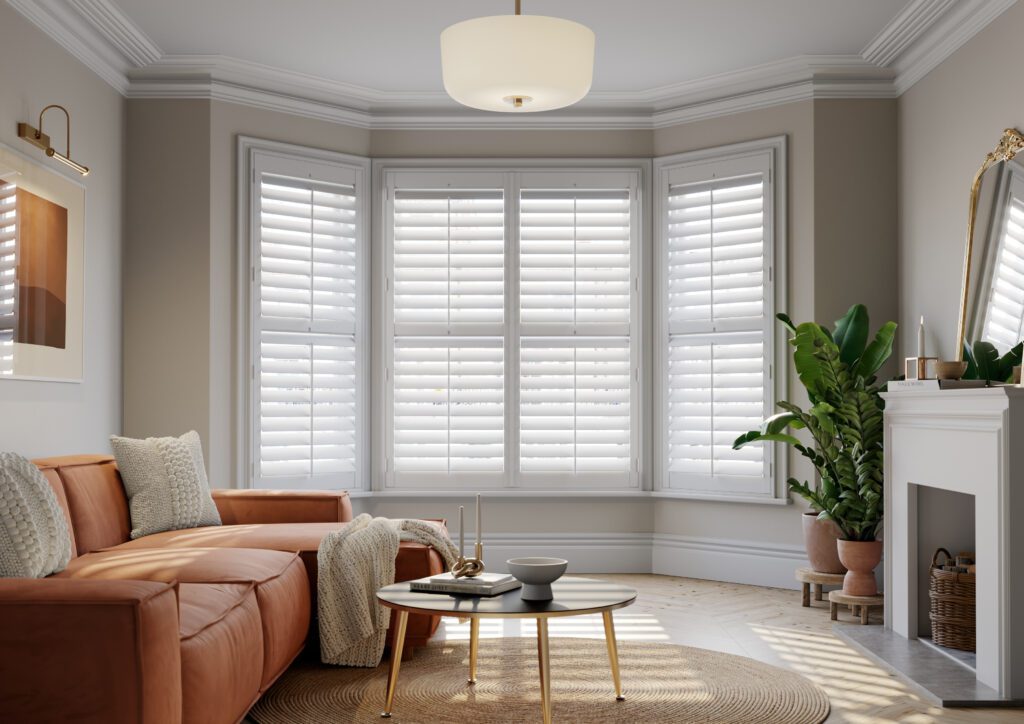 Faux Wood Shutters: A Modern Twist
For those with their ear to the ground, faux wood shutters won't be anything new. For the uninitiated, however, here's a quick breakdown. They're made from polyvinyl. Although only available in a few different colour and design options, they're an excellent alternative to wooden shutters. Faux Wood shutters have a range of benefits, too. What are they? Well, we're very glad you asked:
100% waterproof: Faux wood shutters are a fantastic choice for rooms prone to moisture, like kitchens and bathrooms. They won't warp, crack, or fade in humid conditions.
Speedy lead time: We'll aim to fit your faux wood shutters approximately four weeks after your order has been confirmed.
UK-Made: Our faux wood shutters are made right here in our UK factory.
Here at Shutterly, we've got a gorgeous range of fabulous Faux Wood shutters for you to choose from.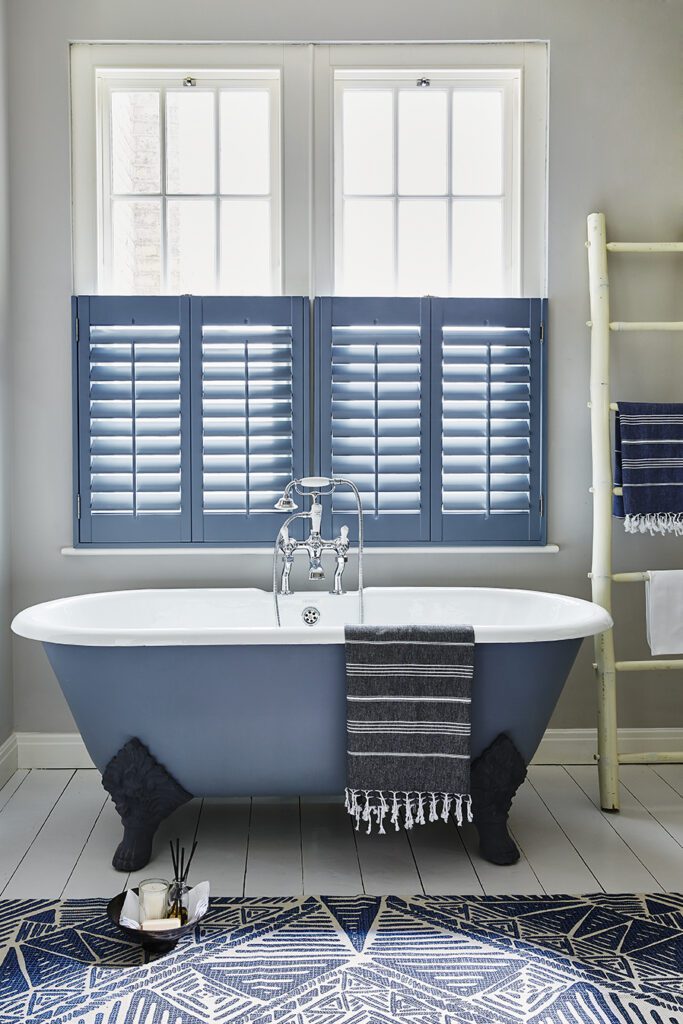 Wood Shutters vs. Faux Wood Shutters: Who Wins?
Faux wood shutters are great, but so are hardwood shutters. When all's said and done, it comes down to personal preference. We're sorry to fence sit, but we don't like to play favourites.
Do you have your heart set on a wood stain or limewash finish? Or maybe you want a set of solid raised shutters to complement your period property. In that case, you'll be after wooden shutters. Need a shutter that's waterproof, UK-made, or just want them in a hurry? Faux wood shutters are the one for you.
The good news is, no matter which material you decide on, at Shutterly Fabulous we offer a premium range of wood and faux wood shutters. So, ready to see for yourself?
Book your free on-site appointment today to talk to one of our shutter specialists and let's find your dream shutters together.