Popularised during the Georgian, Victorian, and Edwardian eras, the roots of the classic terraced row house go as far back as the 16th century. From split-level flats in central London to whole houses in high streets and suburbs around the country, this style of housing has become a mainstay in British life, providing all the security and flexibility of a family home while continually providing an excellent use of space in populated areas.
Bay windows are a feature that has made Victorian properties such a firm favourite in the world of housing, but it can also present challenges when it comes to finding a window solution that enhances the design. However, shutters are a great option that will complement bay windows whilst providing many practical benefits.
If you are wondering what plantation shutters will work best for your Victorian row house, please see answers to the most asked questions below.
What window solution will work best on bay windows?
Plantation shutters are the most stylish and compact option for bay windows. A mainstay of Victorian-era decoration, full-height, tier-on-tier and café-style shutters will complement the building's architecture and provide versatility in the home whilst giving the space a clean and minimal look.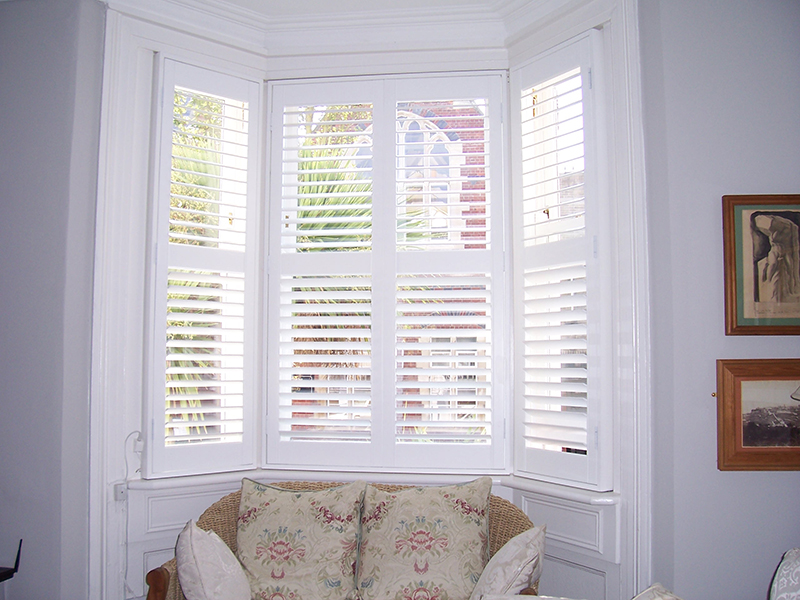 Why are plantation shutters the best option for bay windows?
There are many reasons why made to measure plantation shutters make the perfect partner for Victorian bay windows. Firstly, they are made to measure and easy to install, which eliminates the problem of curtains or blinds that may not measure up perfectly with your windows.
In addition to this, shutters will offer ultimate flexibility in the home that will allow you to live comfortably. Whether your Victorian row house is on a main road with lots of nosy passers-by or you experience outdoor noise entering your home, plantation shutters are a natural choice that will offer unrivalled privacy, noise insulation, light control and more whilst adding to the aesthetics of the space.
Can I have plantation shutters anywhere in the home?
Yes you can! While many people look for shutters to make a beautiful centrepiece for the living room, they remain a great choice for any room. Full-height shutters work beautifully on French windows, for example, while café-style shutters are a great choice in a bathroom or kitchen.