Welcome to our quick and easy guide on how to dress sash windows with plantation shutters. As an architectural staple of the UK, sash windows are a longstanding feature that has truly stood the test of time. They bring a touch of timeless beauty to any space, blending seamlessly with any style of décor, from the most minimalist to the strikingly historic homes. In this blog entry, we'll touch upon the different styles we have on offer and how you can improve any space with a set of well-chosen sash window shutters.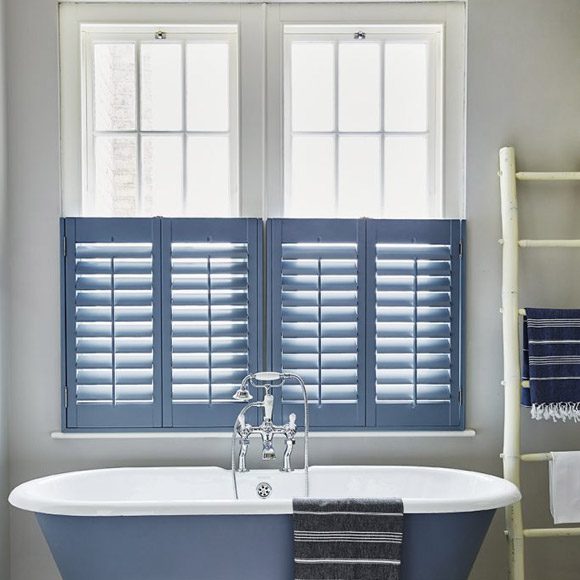 What are Sash Windows?
With the earliest surviving examples of sash window shutters dating back to the 1670s, they have long been a feature of British architecture. They're characterised by their vertical sliding design, allowing for excellent ventilation control…and a charmingly classic aesthetic. Here at Shutterly Fabulous, we love sash windows. They pair well with a variety of architectural styles and with their distinct and elegant proportions, they create a focal point in any room, especially when paired with sash window shutters.
Choosing your Sash Window Shutters
When it comes to deciding how to dress your sash windows with shutters, fear not, because we're here to lend a helping hand. There are a few different styles to choose from, and each with its own distinct benefits. So, let's jump right in.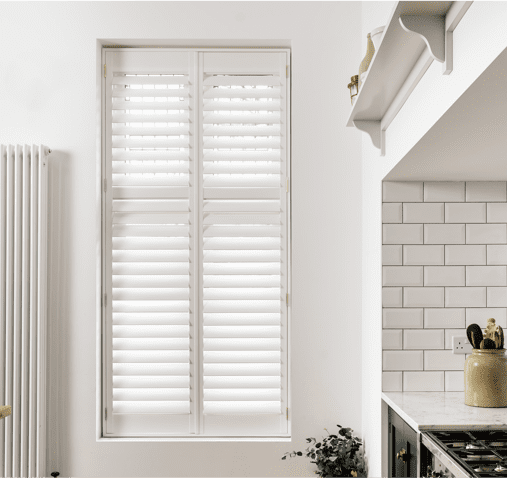 Full Height Shutters
Full-height shutters cover the entirety of the window from top to bottom, providing a sleek and uninterrupted look. Full coverage means that you'll have the utmost privacy, while the adjustable slats still give plenty of control over light and privacy. Plus, full-height shutters are excellent for insulating properties. This is particularly useful for older sash windows as they are often single-glazed.
Café Style Shutters
These European-style shutters cover the bottom section of the window only, leaving the top half exposed. Inspired by the shutters found in Parisian cafés of the 19th century, these beauties grant plenty of privacy while still letting lots of natural light into the home. This style adds extra flexibility to your sash window, and they don't look too shabby either. They're perfect for medium to large sash windows or those with a street-level view.
Tier-On-Tier Shutters
Tier-on-tier shutters are comprised of separate top and bottom panels that can be operated independently. This versatile shutter style allows for excellent light and privacy control. You can choose to open the top panels for a flood of natural light while keeping the bottom panels closed for added privacy. For the best of both worlds between full height and cafe style, these are the ultimate sash window shutters. Perfect for the indecisive buyer.
Solid Shutters
If you're after something a little different, give our solid shutters a go. Unlike their slatted counterparts, they're made up of solid wooden panels, more like the shutters found in medieval Europe. While not as adjustable, they're an excellent pairing for period properties or historically inspired décors. Plus, they're our best range for light reduction and heat retention.
Ready for Sash Window Shutters?
If you like what you've read, then we'd love to hear from you. Book your free on-site consultation today, or feel free to send an email with your queries to hello@shutterlyfabulous.com.