A good window dressing doesn't just bring out the best in a room. It's also about bringing the best of the outdoors into your home. A window dressing should block the light when you wish, and also make it easy to invite the light in. That's why it's important to have a dressing that is versatile, long-lasting, elegant, and customisable. Well, as luck would have it, our made to measure shutters do just that.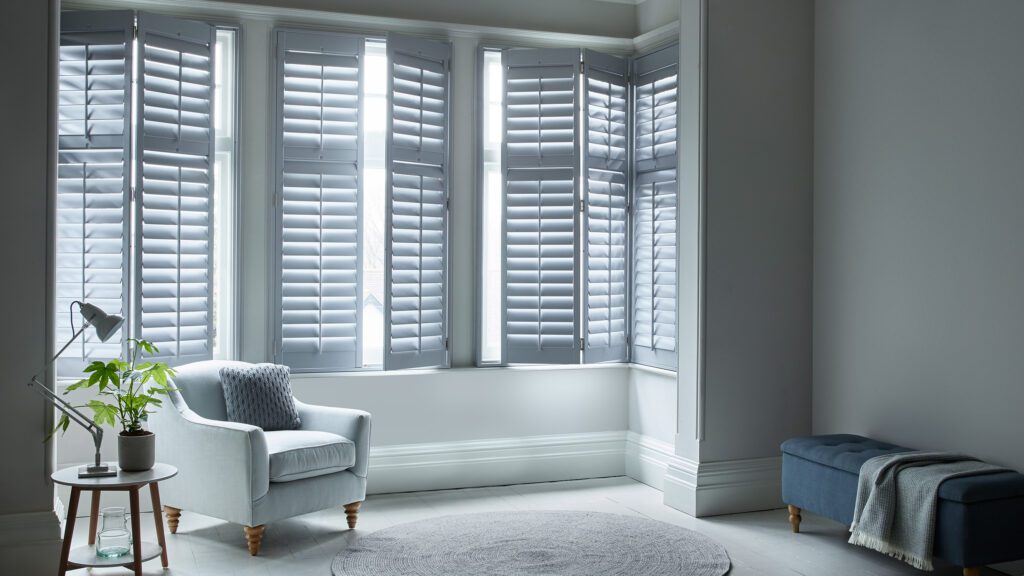 Light and Privacy
With plantation shutters, you'll have the ultimate control over light and privacy. Their movable slats mean you're able to adjust them as you like, so you can see out while those on the outside cannot see in. Their panels can open entirely, too. This lets the maximum amount of light into the room – perfect for catching some rays on those sunnier days. But with so many different options to choose from, how do you make sure you've got the best shutters to let the outside in? Well, that's why we're here…
Full Height
Out of all our shutter styles, this one is the most popular – and for good reason. Full height shutters cover the entirety of the window, so they're perfect for privacy. But, as mentioned above, they can be hinged away from the window to allow in as much light as possible. You can also have separate slat control on the top and bottom sections, curtesy of a mid-rail or hidden split. Our made to measure full height shutters would be perfect if your windows are in special shapes.
Café Style
Café style shutters cover the bottom portion of the window only. Usually this is halfway, but it is entirely up to you where the shutters stop. Because the top section of the window is uncovered, you'll have much more light coming into your home – even while they're closed. This style of shutter works in any space, but they're particularly well-suited to medium and large windows.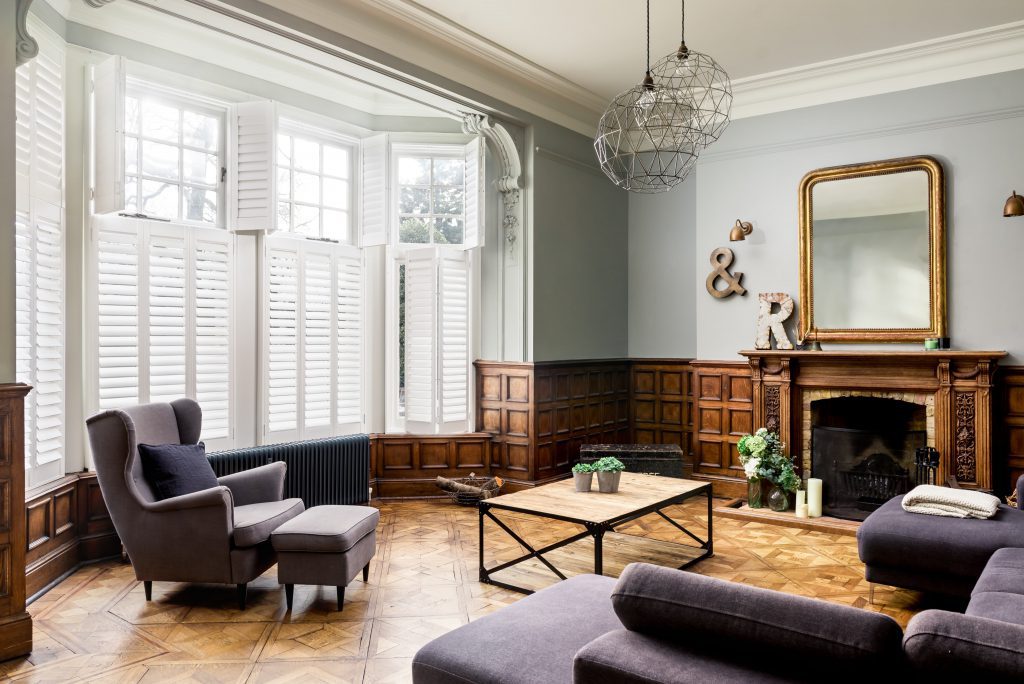 Tier on Tier
If you're looking for the best of both worlds, our tier-on-tier shutters are the perfect choice. This range of shutter covers the entirety of the window, but they are divided into two sections: top and bottom. Both sections operate entirely independently, meaning you can hinge the top section open while the bottom remains closed. Essentially, tier-on-tier shutters can function much the same as café style. The main difference is that you have the option to close the top section.
Add Some Colour
When you think of made to measure full height shutters, the colour that springs to mind is probably white. And for good reason. It's a classic look that works in contemporary or traditional spaces. However, if you want to bring more of the outside into your home, why not opt for something a little more natural? We offer a variety of grained wood finishes, perfect for bringing some nature into your home.
More than a window dressing
Did you know that shutters aren't just for windows? They can be fitted onto patio doors or even as a room divider. The best way to do this is with tracked shutters. They're practical, stylish, and allow for maximum light exposure when slid all the way open. Perfect for surveying a lovely garden.
All of our range of shutters are made to measure to the exact specifications of your windows. No other window dressing is as tailor made to your home as shutters. So, if you'd like to learn more, please get in touch. Simply send an email to hello@shutterlyfabulous.com today.
Want to book a free on-site consultation with one of our Shutter Specialists? Click "Book Appointment" at the top right of our website and request your survey.