"To louver or not to louver?", that is the question. Well, it is one that our customers find themselves wrestling with. Indeed, people often ask us whether they should go for louvered shutters (also known as slatted shutters) or their solid counterparts. And the truth is, there is no right answer. While both are excellent choices, it very much depends on what you would like to get from a set of shutters. So, to make things a little bit clearer for you, we've decided to take a closer look at both louvre shutters and solid shutters.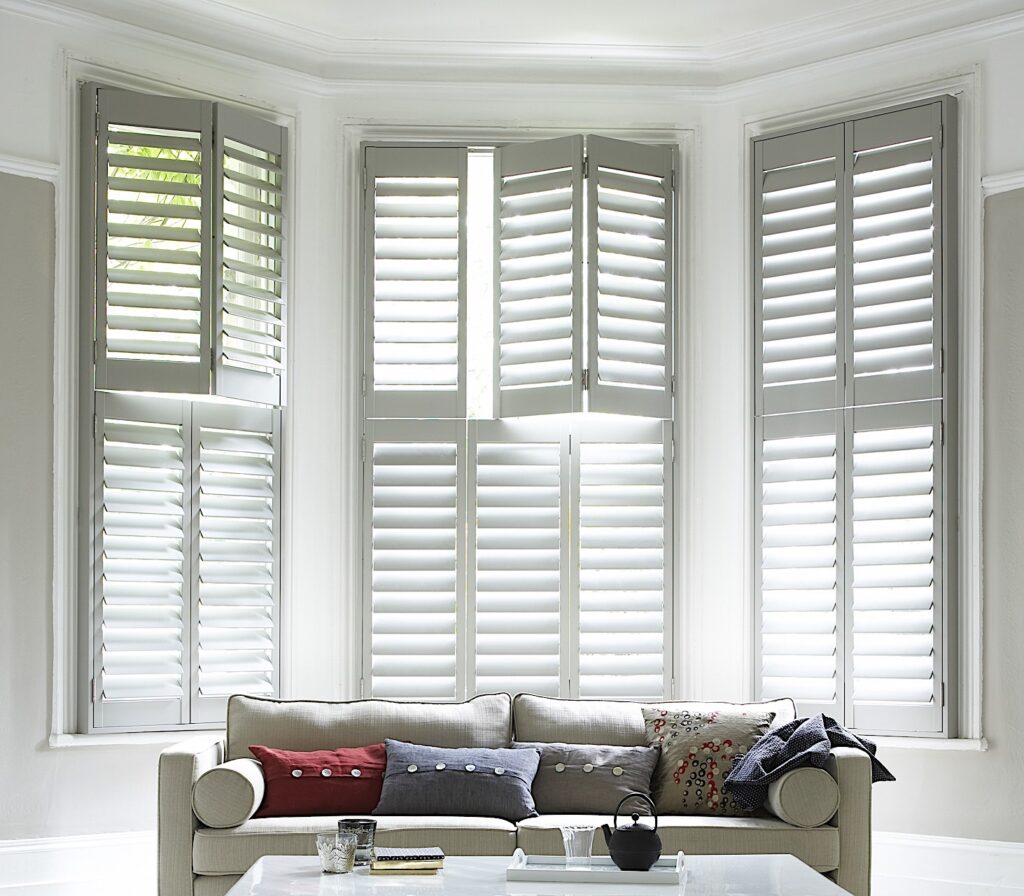 The Benefits of Louvred Shutters
Louvered shutters have lots of benefits that you simply don't get with other window dressings. Louvered window shutters have movable slats (or louvres) that give you ultimate control over light, privacy, and air flow. How much light management and privacy is afforded very much depends on the slat size. Our shutters come in four sizes: 64mm, 76mm, 89mm, and 114mm. When choosing slat size it is always worth remembering that the smaller the slat, the less light will come through when the shutters are opened. However, this also grants you more privacy. If you would rather play it safe, go for 76mm or 89mm.
Solid Shutters
Our solid panel shutters are a different proposition to louvered shutters. They're available in all styles including Full Height, Café Style, and Tier-on-tier. When you opt for Tier-on-tier or Full Height, they also offer close to total blackout when closed. This makes them an excellent choice for those rooms that need a little extra darkness at night, i.e., bedrooms and nurseries.
Furthermore, due to resembling the shutters of old, they work fantastically in homes that exhibit a more traditional aesthetic. Indeed, our solid shutters have rounded off the décor in more than a few period homes. That isn't to say they aren't perfect for modern homes, too! Whether it's Victorian, Georgian, Modernist, or otherwise, you can't go wrong with solid panel shutters.
The Best of Both Worlds
Are you still struggling to decide between these two gorgeous options? Well, how about a shutter that combines the two? Our half solid raised shutters feature solid panels on the bottom half, with louvre shutters on top. Elegant, practical, and something a little bit different. We're sure you'll love them.
If you've got any questions about made-to-measure louvered window shutters, our shutter specialist team is always on hand to assist! You can call us for free on 0800 9700 800 or email hello@shutterlyfabulous.com. If you're ready to take the next step? Book your free appointment today.