So, you've been decorating your home and now the time has come to dress the windows. Hopefully, you've decided on shutters already, but if you haven't that's okay too, because this quick guide is for the initiated and newbie alike. If you're already familiar with shutter designs, you'll know just how much there is to choose from. If you're not, well, you're about to find out. Keep on reading and in just a few minutes you'll have more than enough shutter design ideas to adorn your windows with your dream shutters.
Shutter Design Ideas
You might be thinking to yourself: "All the shutters I see are tall and white. I want something a little different." Well, there's nothing wrong with that. Luckily, we have a range of shutter styles to choose from, so you can find the right design for you, your home, and your budget. So, let's get right to it, shall we?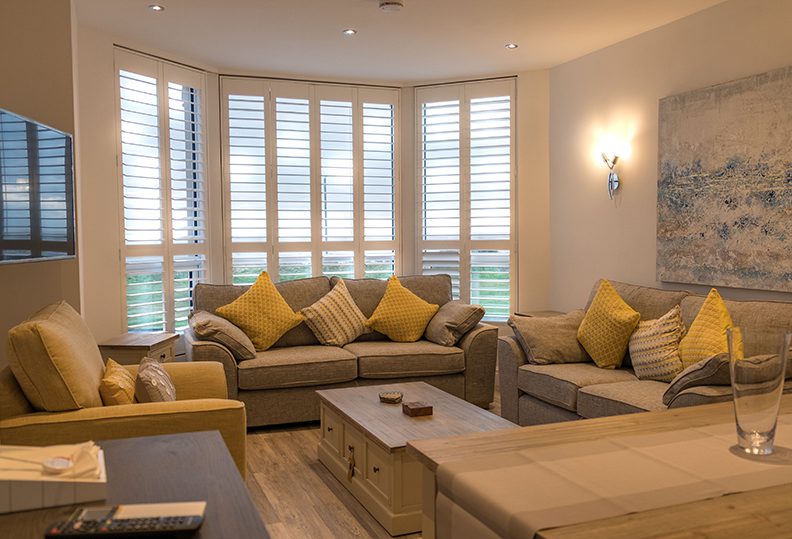 It's in the name – these shutters cover the full height of the window from top to bottom. They're incredibly versatile and suited to all sized windows, but we especially love them on sashes, casements, and picture windows. They're also a perfect fit for smaller windows. For those spaces over 130cm, a hidden split is required. This is an invisible parting of the slats, allowing for separate control on the top and bottom sections. Should you opt for full height shutters over 180cm, you'll need a mid-rail. This is a horizontal bar that offers the same slat control as the hidden split, with the added benefit of the bar bringing some extra definition to your shutters. Both the height of the hidden split and mid-rail are customisable, so you can line them up with your existing window rails or transoms. Of all the shutter designs, these are the most popular.
Named after the traditional French cafés in which they were originally used, café style shutters allowed patrons to enjoy views of the lively Parisian streets without passersby peering in. Eventually, they transferred over to residential homes, and they've been in vogue ever since. A shutter for any décor, café style is designed to cover only the lower half of the window. They're best suited to medium to large size windows of all styles, but there's something we find particularly transfixing about them on an angled bay window.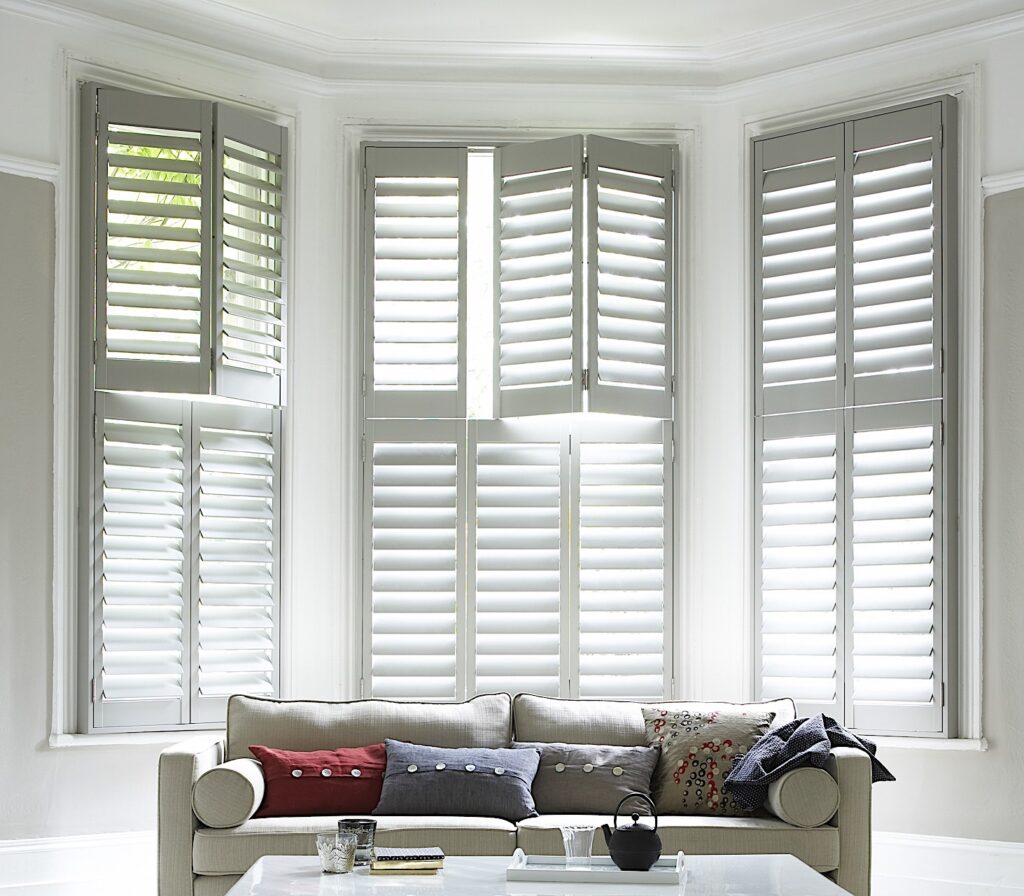 For the best of both worlds, choose tier-on-tier. They cover the entirety of the window, but their separate top and bottom panels operate completely independently. This means you can cover the whole window, half, or open the panels out completely. They're particularly successful on large, tall windows, especially south facing ones.
If you're looking for something a little different, our solid shutters are inspired by those of yesteryear. They consist of solid panels, offering near total blackout when closed. Whilst they're a great fit in any space, they come into their own when part of a more traditional or rustic-inspired setting. So, if you live in a period property, these might be the ones for you.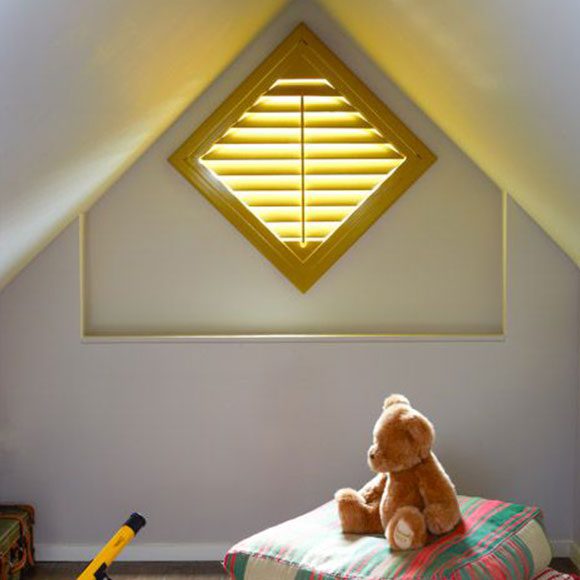 Do you have an unusual window that's proving a headache to dress? Whether it's a circle, triangle, arch, tapered, or otherwise, our Shutter Specialists will find the right design for you.
Shutter Colours and Finishes
So, you've chosen your design, but now it's time to think about colour. White is our most popular choice, and for good reason. It goes with any décor, and you won't have to worry about changing your colour scheme in the future because white goes with everything. We also offer a choice of creams, greys, and blacks. For a more textured look, our wood grain and limewash finishes range from the sandy beach white to the deep tones of wenge.
Can't find the colour you're looking for? Not to worry. Shutterly Fabulous offer a custom colour service so that you're guaranteed to find the right colour for your home.
If you still have questions or would like our help realising your shutter design ideas, we'd love to hear from you. Send an email to hello@shutterlyfabulous.com or request for your free home survey today.