There's no denying the incredible versatility and aesthetic appeal of shutters. Regardless of the size of your windows, shutters are the perfect pairing, blending seamlessly with any style of décor. Here at Shutterly Fabulous, we understand the importance of finding the perfect window dressing ideas, both in terms of look and practicality. So, to save you a bit of a headache, let's delve a little deeper and explore how premium made-to-measure shutters can elevate your home's functionality and style.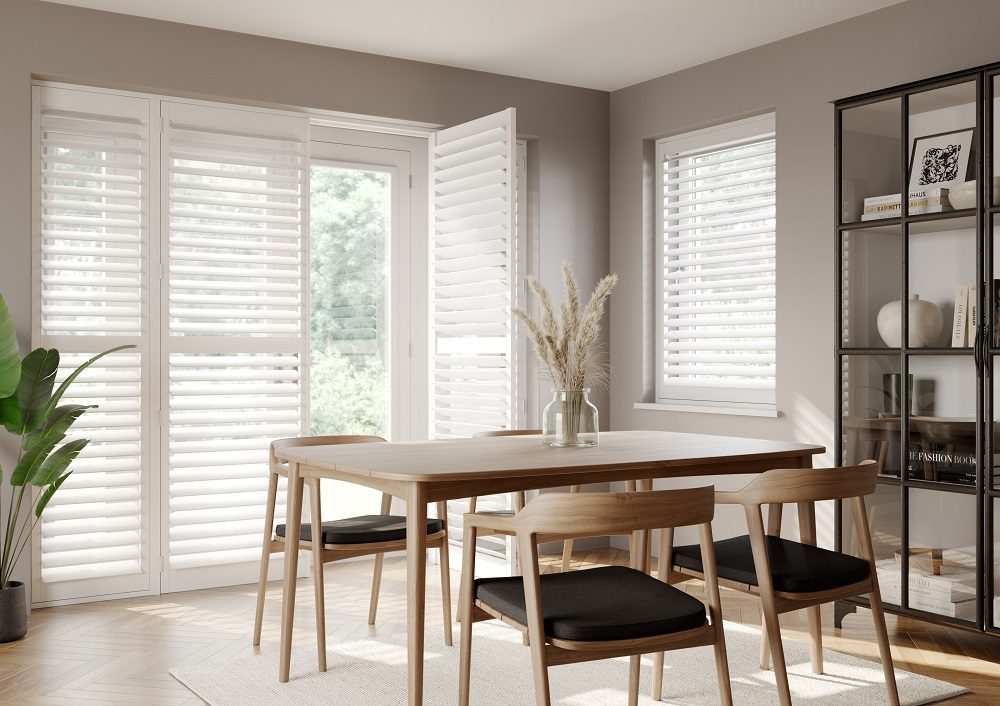 Shutters: The Versatile Choice
One of our favourite things about made-to-measure shutters is their versatility. No matter the size or style of your window, there'll be a shutter to match. Have tiny windows? A set of full-height shutters with smaller slats will do the job. Or perhaps your windows are tall and thin, and you only want to cover the bottom section. That's where café style comes in. Plus, we even offer special shaped shutters, so if you're struggling for window dressing ideas with your arched or triangle recesses, we've got you covered. With our made-to-measure shutters approach, each shutter will be tailored to your exact specifications, ensuring a flawless fit and finish every single time.
All Pros, No Cons
Shutters offer a range of benefits that other window dressings don't. For starters, their movable slats let you control exactly how much light is coming into your home. This is particularly useful for rooms where you want privacy without losing lots of light. They're also excellent insulators, keeping your home cool in the summer and warm in winter. And did you know that plantation shutters could even increase the value of your home? We could go on, but we don't want to keep you all day.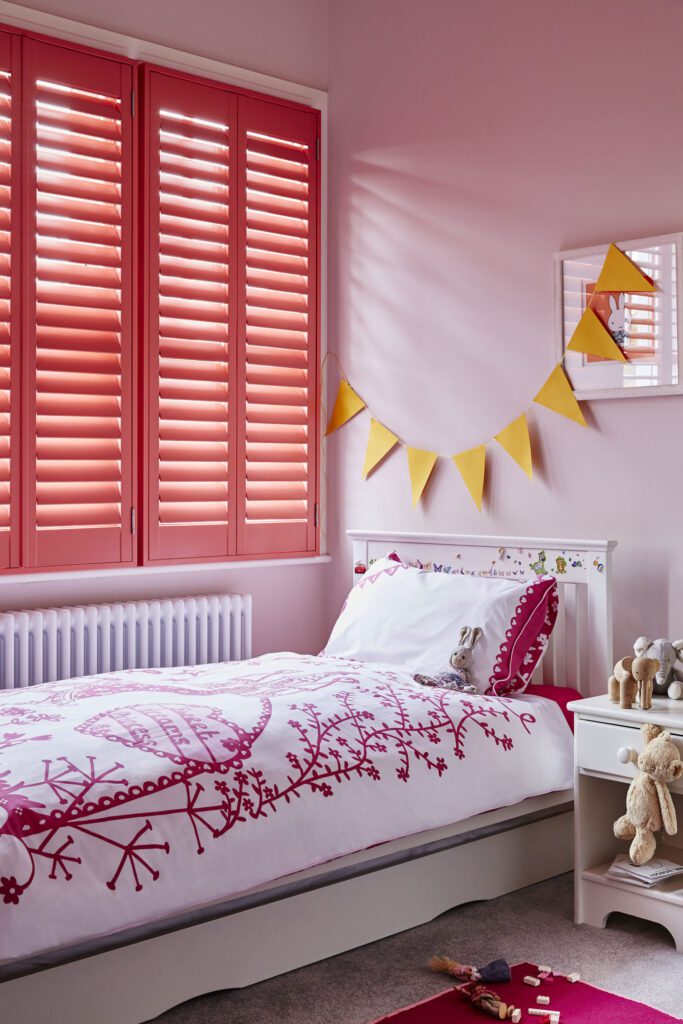 Add a Pop of Colour/Customise Until Your Heart's Content
When considering new and interesting window dressing ideas, it's not all about form – colour is important too. Luckily, shutters by Shutterly Fabulous offer up a world of possibilities. Whether you prefer the timeless elegance of white shutters or the rustic warmth of natural wood tones, you're sure to find the right hue in our collection. We also offer a custom colour match service, and you can further customise your shutters with our choice of louvre sizes, tilt rods, and hinge options. With Shutterly Fabulous, the possibilities are almost endless.
Small Window Dressing Ideas
For small windows, shutters are an excellent solution to maximise space and enhance their overall look. Smaller louvre sizes are perfect for small windows because they create the illusion of larger windows, making your room feel more spacious and inviting. The sleek design of shutters will lend a touch of class to even the tiniest windows by accentuating them instead of covering them up.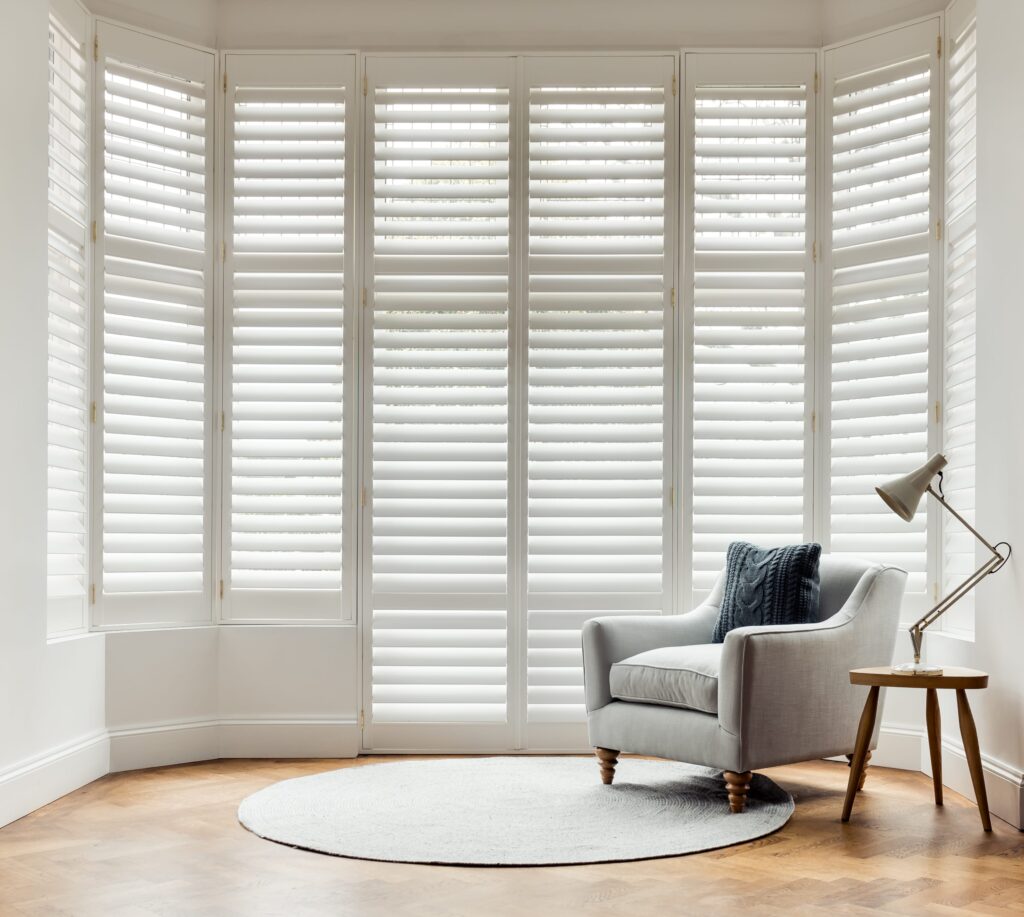 Large Window Dressing Ideas
In pairing them with large windows, shutters truly shine. Unlike other solutions, they're made to the exact specifications of your windows, offering a perfect fit every time. They offer a dramatic focal point to any room and can be designed to fit over or within the window recess – perfect for accentuating the grandeur of your large windows.
Book Your Survey Today
No matter the size or shape of your windows, we'd love to be the ones to bring shutters into your home or business. Book your free home survey today to get the ball rolling.