New to the wonderful world of shutters? Or maybe like most of us, you don't have an endless budget to spend on a window treatment. Whatever position you might be in plantation shutters are a fabulously stylish and practical window treatment, and if you know what to look for, they don't have to break the bank! You can find cheap window shutters, and just because they're cheap in price doesn't make them cheap in quality.
Find Affordable Shutters for Your Home
At Shutterly Fabulous, we want to help you find affordable shutters that meet your budget. Options for cheap shutters are popular amongst our customers who have strict budgets to stick to, or customers who want to dip their toe in before diving in at the deep-end and committing to any larger features. With just a few tips to consider, you can knock the price down and find cheap shutters to suit your budget a little more.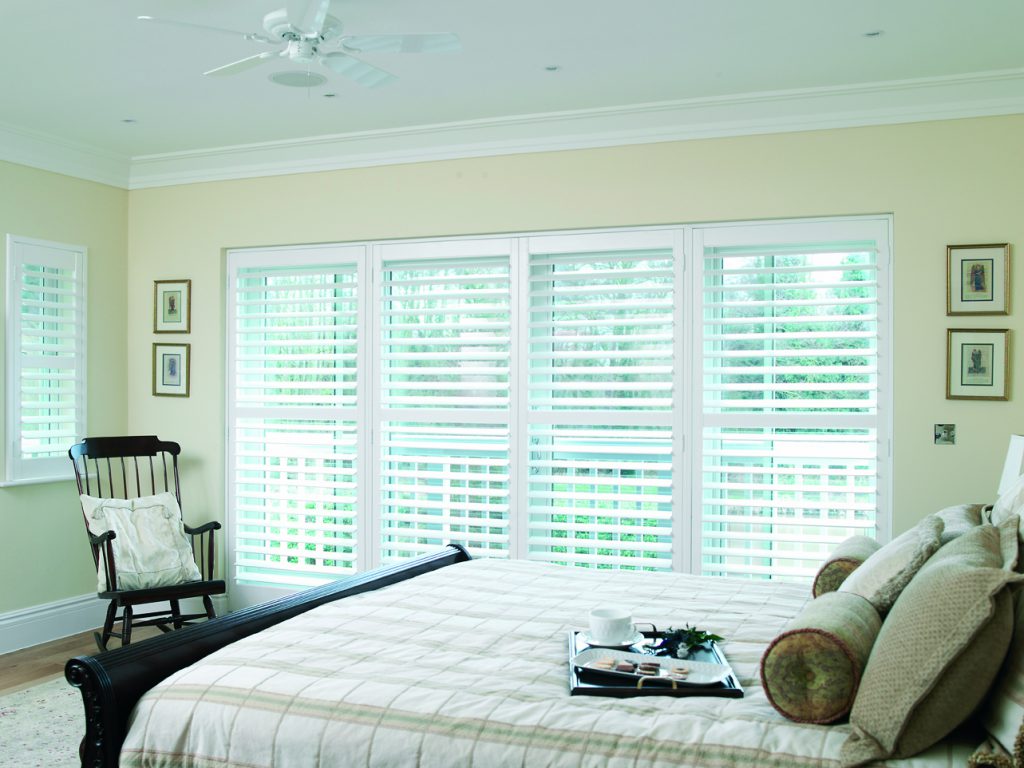 One way to reduce the price is opting for a smaller set of cheap shutters. Maybe, take a look at your smallest standard-sized window, you could consider going for a set of café style shutters! Half the size of full height it's an easy way of finding cheap shutters without suffering the loss of quality. Café style shutters are best in rooms like the living room, kitchen or bathroom, they provide essential privacy by covering half the window but still allow plenty of natural light to filter into the home. A great choice for those who have never purchased shutters before and want to try a cheaper more affordable option before exploring the rest of our range.
A second way to look for the cheapest plantation shutters, is to think about the material and finish of your window shutters. Choosing an ABS plastic material is often a cheaper alternative to our traditional wood, but we promise they're still high quality shutters, plus they're the perfect choice of waterproof shutters, making them a great choice for rooms like the bathroom. Alternatively, if you've got your heart set on a wooden shutter, you can save yourself some coins by choosing a natural wooden finish rather than opting for a custom colour.
Lastly, although buying your plantation shutters will initially cost money, in the long run they are in fact a smart investment. Our fitted shutters sit seamlessly against your windows, acting as a barrier against your windowpanes, preventing any drafts that could sneak in making your home chillier, as well as stopping the heating from escaping. This overall reduces the need to reach for the thermostat and keeps those energy bills low! Looking after your shutters is not an expensive option either, where curtains would usually need to be taken regularly to the dry cleaners to be kept looking shiny and new, all our plantation shutters need is a quick wipe down with a damp cloth – no need for any of those expensive cleaning products!
So, as you can see, plantation shutters on a budget can be achieved! There are definitely ways of lowering the overall price of our shutters without suffering a loss in quality.
Interested in what our window shutters can do for you and your home? Give our team of shutter experts a call and they'll happily discuss what options would be best for you, your home and your budget.