At Shutterly Fabulous, we like to give our customers as much choice as possible. We also strive to offer only the finest materials, which is why our shutter styles are available in Solid Hardwood and Waterproof Polyvinyl. If you're indecisive by nature, you may have a little trouble deciding on materials without having done your research first. Well, that's why we've written this handy guide on both wood and vinyl shutters for you.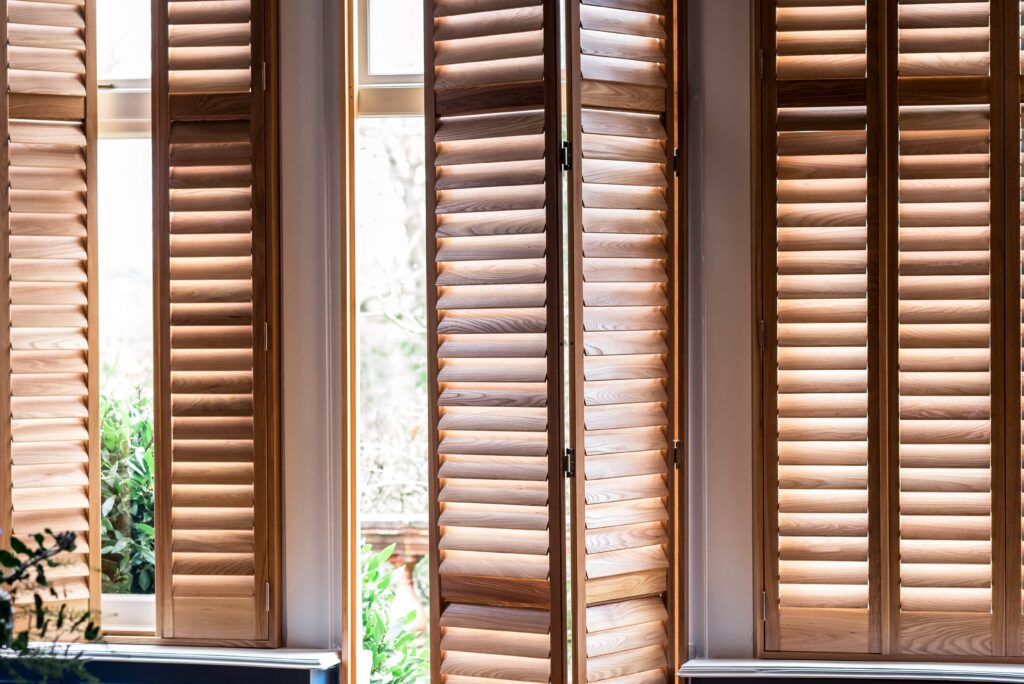 Why Wood Shutters?
Hardwood Shutters are our bestselling product for a reason. They're stylish, durable, and incredibly versatile. They are made from Paulownia, a fast-growing timber that is light yet strong. Paulownia also has an even grain, plus it can take paints and stains without a hitch, making it the perfect material for shutters.
Our wood shutters are also available in every colour, stain, and limewash finish – you can even match to your favourite colour. The same goes for our different styles too. Whether you need Full Height, Tier-on-Tier, Café Style, Solid, or a Special Shaped shutter, you cannot go wrong with wood shutters.
Want your wood shutters extra quick? Why not opt for our Hardwood Express shutters? They are the same product as our wood shutters, plus they're ready in as soon as 8-weeks!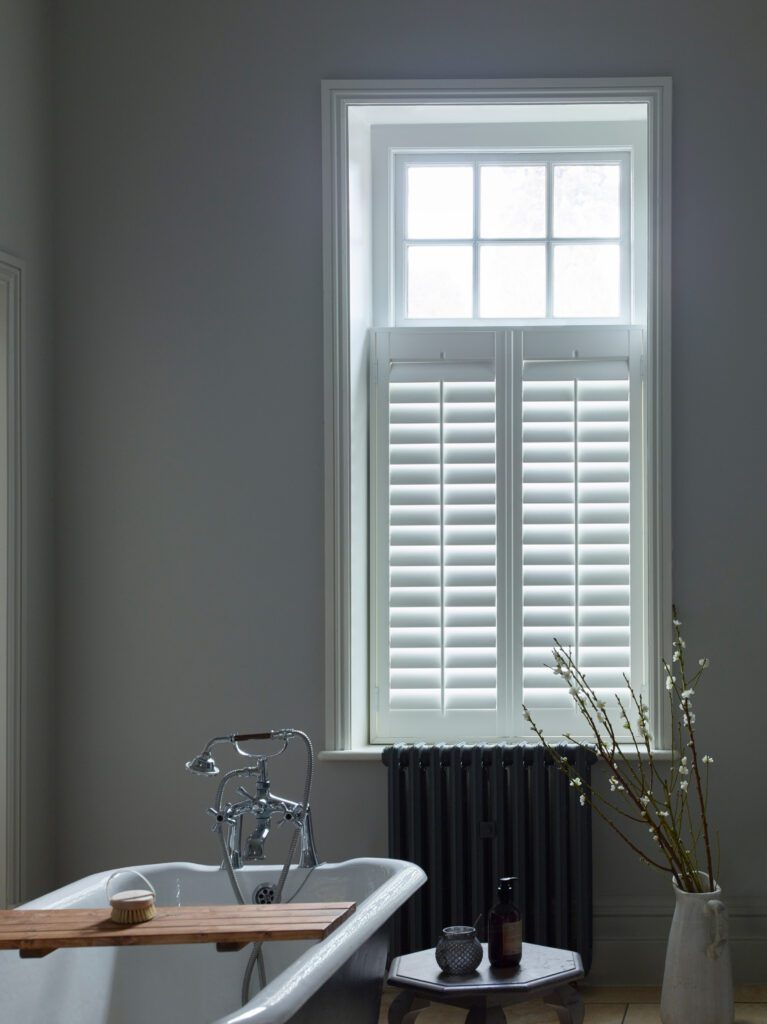 Why Vinyl Shutters?
The first thing to say is that our polyvinyl shutters are 100% waterproof. This makes them ideal for bathrooms, kitchens, saunas, wet rooms, or any other room in the house which suffers from excessive moisture. They're also great for windows which experience heavy amounts of condensation.
Made from a durable PVC, they have a strong aluminium core running through their slats – this makes them incredibly hardwearing and long-lasting. We can guarantee that our waterproof vinyl shutter will not warp, fade, or peel overtime. Plus, they come with a 5-year warranty.
Vinyl shutters are available in either Vivid White or Traffic White. The finish is beautifully rounded off with stainless steel, rust-proof hinges. And even though they're made from PVC, most customers can't tell the difference. Vinyl shutters are available in our most popular Full Height and Café Style ranges.
Vinyl shutters vs Wood Shutters
When deciding on which shutter material to choose, it's important to think about what you want from a set of shutters. If you're dressing windows for a wet or damp room, then vinyl shutters are the one for you. Although it is worth bearing in mind that they come with limited design options. If you have your heart set on a certain special colour, stain, or design which is not available in vinyl, wooden shutters are the way to go.
It is always worth bearing in mind that there are several qualities which both materials have in common. They're both excellent for heat regulation and ventilation, plus they have soundproofing qualities too. And in terms of privacy, plantation shutters trump other types of window dressing every time, regardless of material.
Furthermore, they're built to last for years to come…and both have a 5-year guarantee. Lastly, our range of shutters are made to measure to the exact specs of your windows, so you can be sure that you'll have a perfect fit every single time.
I Want to Learn More
If you still have questions, we'd love to hear them. Simply send us an email to hello@shutterlyfabulous.com today. If you want to book a free on-site consultation with one of our Shutter Specialists, simply click on the "Book Appointment" button at the top right of our website.