Plantation shutters are a luxurious window solution that can seem out of budget for many homeowners. However, shutters don't have to be an expensive investment. Here at Shutterly Fabulous we have affordable plantation shutters available to ensure that everyone can experience the great benefits of these practical yet stylish window dressings in their homes.
If you're wondering how to make plantation shutters more affordable, we have provided below some informative advice.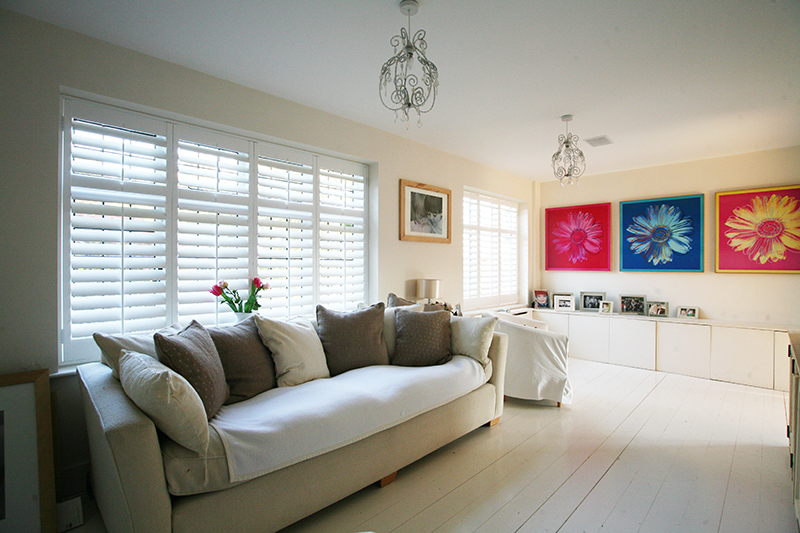 Are shutters more expensive than made-to-measure blinds and curtains?
Shutters are thought to be a significant investment, but the installation of shutters is no more expensive than buying quality, made-to-measure blinds and curtains.
How can I find affordable shutters that will meet my budget?
Style
The style of shutters can also significantly impact the final price. Full height, solid, tier-on-tier and hardwood shutters are typically more expensive than Café-Style shutters due to them covering the entire expanse of the window.
Special shapes
The shape of your window can also impact the price. When ordering your shutters be aware that shaped shutters and shutters on a track system come at a slightly higher price. You could consider getting café style shutters on your arched window, which would not incur any extra cost and still provide the style and finish that you're looking for.
Colour
Lastly, to keep shutters on the affordable side, choose from our basic colour palette with no additional costs. Our custom colour matching service is available, but it does involve an extra charge.
I have a large window how can I make shutters more affordable?
We suggest that you take advantage of online discounts that are available throughout the year. It is the best way to get the window solution you want at a lower cost.
Does shipping increase cost?
If you require your shutters for a special period like Christmas or Easter, we suggest that you order with plenty of time to spare. The need for fast delivery can result in an increased final cost.
Luxury plantation shutters- an investment
Whether you opt for solid shutters, special shapes or express delivery, you can rest in the knowledge that our quality contemporary shutters are an investment.
Due to the thickness and quality of the materials used in our hardwood shutters, they will actually insulate your rooms and therefore save you money on your energy bills.  If that's not enough, these beautiful window dressing are a semi-permanent fixture that will also add value to your home.
Our team are happy to help you find the perfect luxury shutters to match your budget, get in touch with them today and call the team on 0800 9700 800 to start the process!