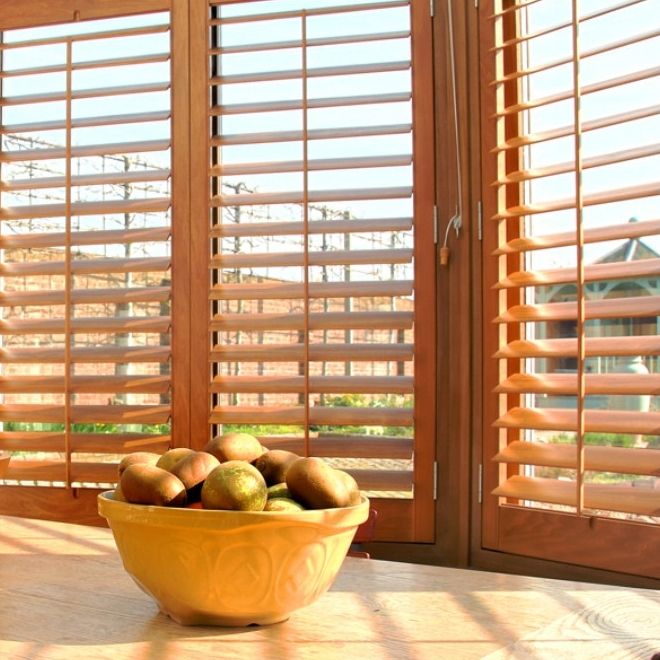 Whether you've got severe allergies, or you just feel a little itchy when the sun's shining, pollen allergy and dust can cause real disruption to your daily life if you suffer from hay fever. While you might expect some discomfort when doing something like, say, walking through a meadow in summer, the security of your own home should also provide much-needed respite from hay fever symptoms or a pollen allergy during the warmer months. As many of us suffer with hay fever allergies, the incessant sneezing, itchy mouth and throat, puffy eyes and all the other frustrating symptoms pollen can cause, a more allergy-friendly window treatment can make a big difference.
For serious allergy sufferers, of course, there's always anti-allergy medications to counter the effects of debilitating symptoms that seriously affect your quality of life. However, for those of us who experience allergies that range from mild irritation to more intense discomfort, little things can make a huge difference during the times of year where pollen, dust and allergens are most prevalent.
Are plantation shutters an allergy solution?
Keeping the windows shut is hard on all but often necessary for those with hay fever, however during those warm summer months that light breeze and fresh air is an absolute must! Thankfully, there's a simple answer. Plantation shutters are an ever-popular window-dressing solution due to its timeless look and feel, and the benefits they provide over their aesthetics are a huge draw for homeowners, too. One of these benefits is the ability to repel allergens. As opposed to fabric curtains, their louvres can be angled to allow some air flow but to prevent an overload of dust, pollen filter and other allergens travelling through your home. In addition to this, shutters are available in polyvinyl or painted hardwood, making them easy to clean.
So, if you're one of the many people suffering from hay fever symptoms and allergies, you might be surprised to know that simply upgrading your window dressings to anti-allergy plantation shutters could help you feel happier and healthier for half the year or more.
If you have any questions about shutters, our friendly team is on hand to help! Please call us for free on 0800 9700 800 or email hello@shutterlyfabulous.com.